Healthy Futures Maesteg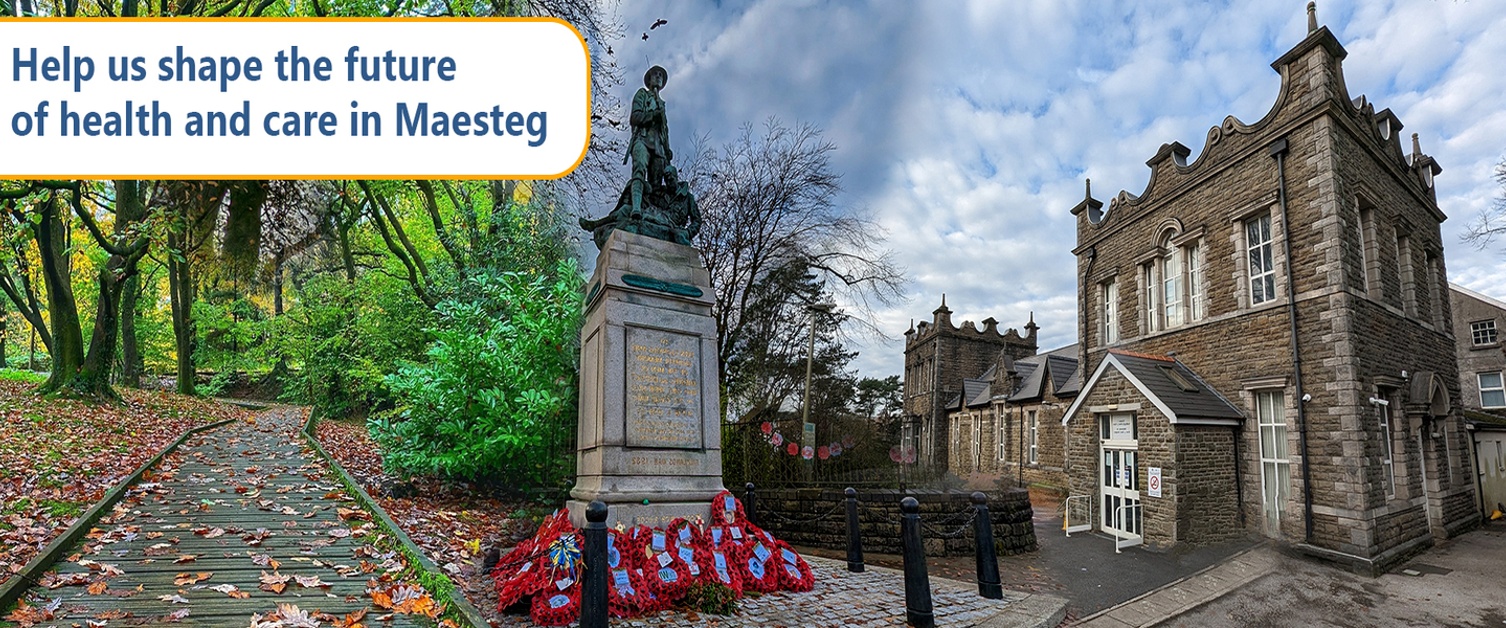 We're excited to be inviting people and groups from Maesteg and the wider valleys communities to come together in early January 2023 to help shape the future of health and care in Maesteg.
If you have experience of using local services and ideas about how we could help people to live healthier and happier lives, we want to hear from you!
We know how important Maesteg Hospital is to the local community, so come along and tell us how we can make this an even more useful and accessible health and care facility for everyone -an exemplar health care facility fit for the 21st century.
We've been working with local community groups in the heart of Maesteg to organise four community events in early January 2023.
If you are Maesteg resident, then look out for this local poster and we'll be sharing regular social media posts on our CTM pages with all the details.
We want to talk to as many people as possible in Maesteg, and anyone with an interest in the development of Maesteg Community Hospital.
We really hope to see you there and please spread the word!