Home Oxygen Therapy Service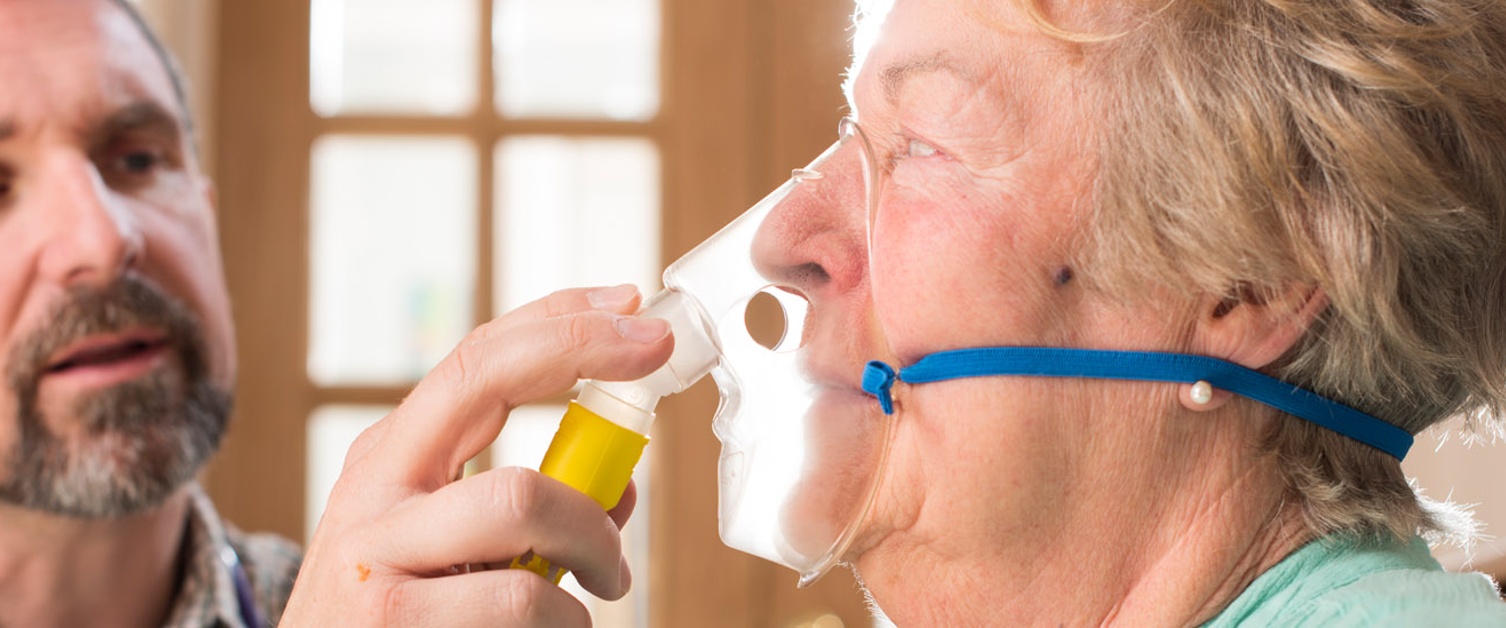 Service Changes for COVID-19
Across Cwm Taf Morgannwg, telephone consultations have commenced for all patients who are non-urgent. Patients who need urgent care are being seen following a telephone conversation so we can ensure they are not showing any COVID-19 symptoms
All patients have been contacted individually to ensure that their treatment plans have been optimised with rescue packs in place (where appropriate). In addition, all patients have received a letter outlining advice regarding an ongoing management plan and contact details for support if needed.
For patients with queries within the Princess of Wales Hospital area, please contact our Patient Helpline number: 01656 752975.
The Home Oxygen Therapy Service is an assessment and follow-up service for patients who have been referred by either their GP or as a result of being in hospital.
This assessment service is for people who have been identified as having low oxygen levels in their blood.
This is a nurse-led service working closely with both GPs and respiratory teams within our hospitals to ensure the most appropriate care is given.
Who Is It for?
The Home Oxygen Service provides a specialist service for people who have been identified as needing home oxygen.
This service is available for the residents of Rhondda Cynon Taf and Merthyr Tydfil who are over the age of 18 years old.
Can Anyone Use This Service?
Use of this service is by referral only and all referrals are assessed to ensure that they are suitable.
If you feel you could benefit from this service, please speak to your GP in the first instance for advice. Your GP will refer you to the service if it is felt necessary.
Opening Times
Monday – Friday, 8:30am – 4:30pm
What to Expect
The Home Oxygen Therapy Service provides:
A comprehensive assessment of need for home oxygen therapy with a specialist nurse and/or a respiratory consultant.
Advice and support for patients, families and carers.
Referrals, where necessary, to other healthcare professionals that can help you.
Specialised support and training to GP practises, community staff and other health care professionals involved in your care.
Contact Us
The Home Oxygen Assessment Team can be contacted at Ysbyty Cwm Rhondda Hospital on 01443 430022 Ext 2891*.
*Please note you may need to leave a message on the answer phone system. A member of the team will get back to you as soon as they can. Please ensure you leave your name, number and reason for phoning.
Any emergency should be immediately directed to your GP, your GP 'Out of Hours' service, or by dialling 999.
Useful Links
Documents