Physiotherapy for Children (Paediatric Physiotherapy)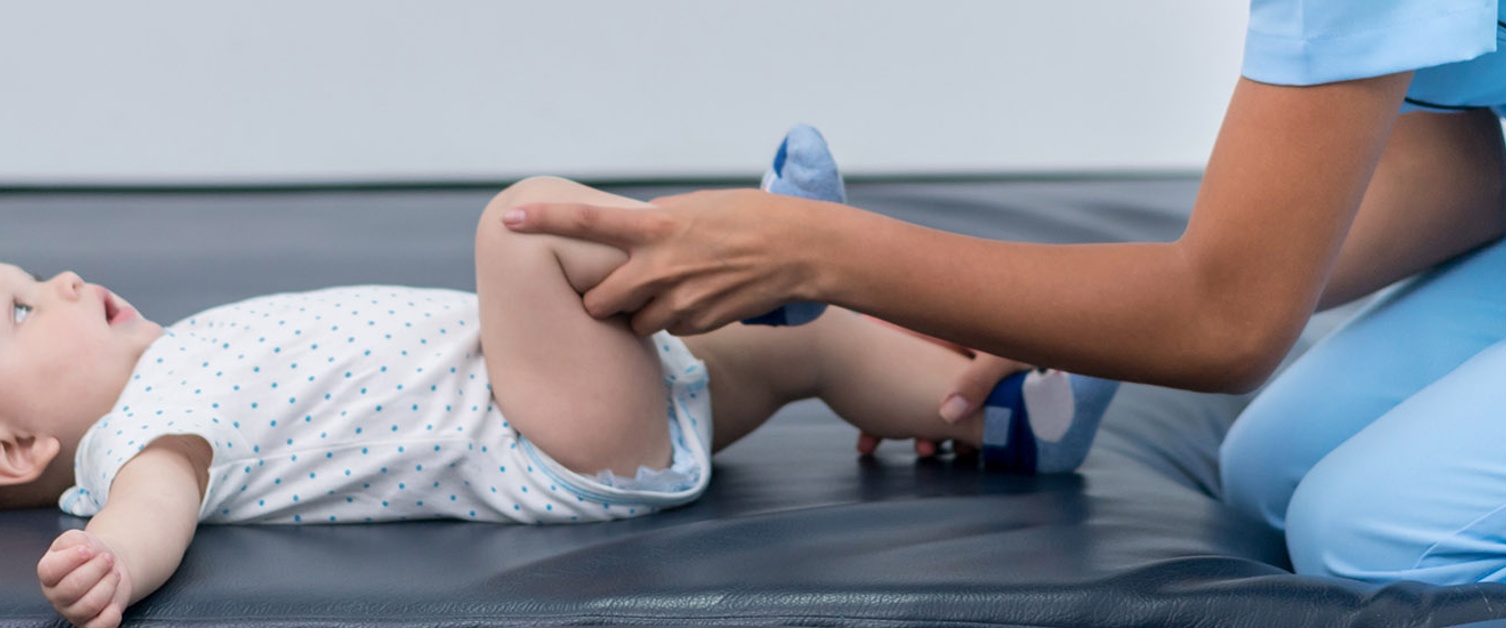 The Children's Physiotherapy service (Paediatric Physiotherapy) sees babies, children and young people from 0 to 19, who are delayed in their development or affected by injury, illness or disability.

We help to improve or restore movement, strength, function and independence. In addition to our specialist skills we have additional expert knowledge and experience of child development, movement and childhood disabilities.

Children and young people are seen at the following sites:
The Children's Centre, Ysbty Cwm Cynon, Mountain Ash
Carnegie Clinic, Trealaw
The Children's Centre, Royal Glamorgan Hospital
The Children's Centre, Princess of Wales Hospital
Who is it for?
We see children and young people with a variety of conditions including:
Neuromuscular disorders e.g. Muscular Dystrophy
Neurological conditions e.g. Cerebral Palsy, head injury,
Spina Bifida
Respiratory conditions e.g. Cystic Fibrosis
Rheumatological conditions e.g. Juvenile Idiopathic
Arthritis
Orthopaedic conditions e.g. Talipes, Perthes, Hip Dysplasia
Musculoskeletal problems e.g. Torticollis, sprains, joint pain
Congenital syndromes e.g. Down Syndrome, Pradar Willi
Syndrome
Developmental delay, which affects how your child moves
Can anyone use this service?
Your child needs a referral from their consultant, GP, health visitor or another health professional they are known to. Children aged 10 and over who are experiencing difficulties with their muscles, bones or joints (musculoskeletal and orthopaedic problems.
Opening Times
Monday to Friday 8.30am to 4.30pm
What to expect
Your child will be offered an assessment /appointment at one of our children's centres. It is important that a person with parental responsibility accompanies the child to this appointment so that informed consent can be gained for assessment and treatment. Collaboration is important from the outset to help maximise your child's physical abilities and independence.

During the assessment we look at any difficulties your child is having with their movement and how this is impacting on their day to day activities. For example moving around at home or in school or being able to participate in leisure activities.

Once we have completed our assessment we will discuss the results and treatment plan with you. We will see your child as frequently as we think is necessary, based on the findings from their assessment. We normally treat children in a clinic setting, but there might be occasions where we will carry out treatment in school or at home.

Following assessment the plan might include:
Discharge with advice
Activities to work on at home
A treatment block delivered by a physiotherapist or one of
our health care support workers
Referrals to other services
Contact us
Royal Glamorgan Hospital – Children's Centre
01443 443206
Ynysmaerdy,
Llantrisant,
CF72 8XR
Carnegie Clinic – Children's Physiotherapy
01443 688361
Brithweunydd Road,
Trealaw,
CF40 2UH
Ysbyty Cwm Cynon – Children's Centre
01443 715300
New road,
Mountain Ash,
CF45 4DG
Princess of Wales Hospital – Children's Centre
01656 752237
Coity Road
Bridgend
CF31 1RQ
Useful links
The Association of Paediatric Charted Physiotherapists
The Association of Paediatric Charted Physiotherapists – Parent Leaflets
Disability Sport Wales