@Home Service and Acute Clinical Team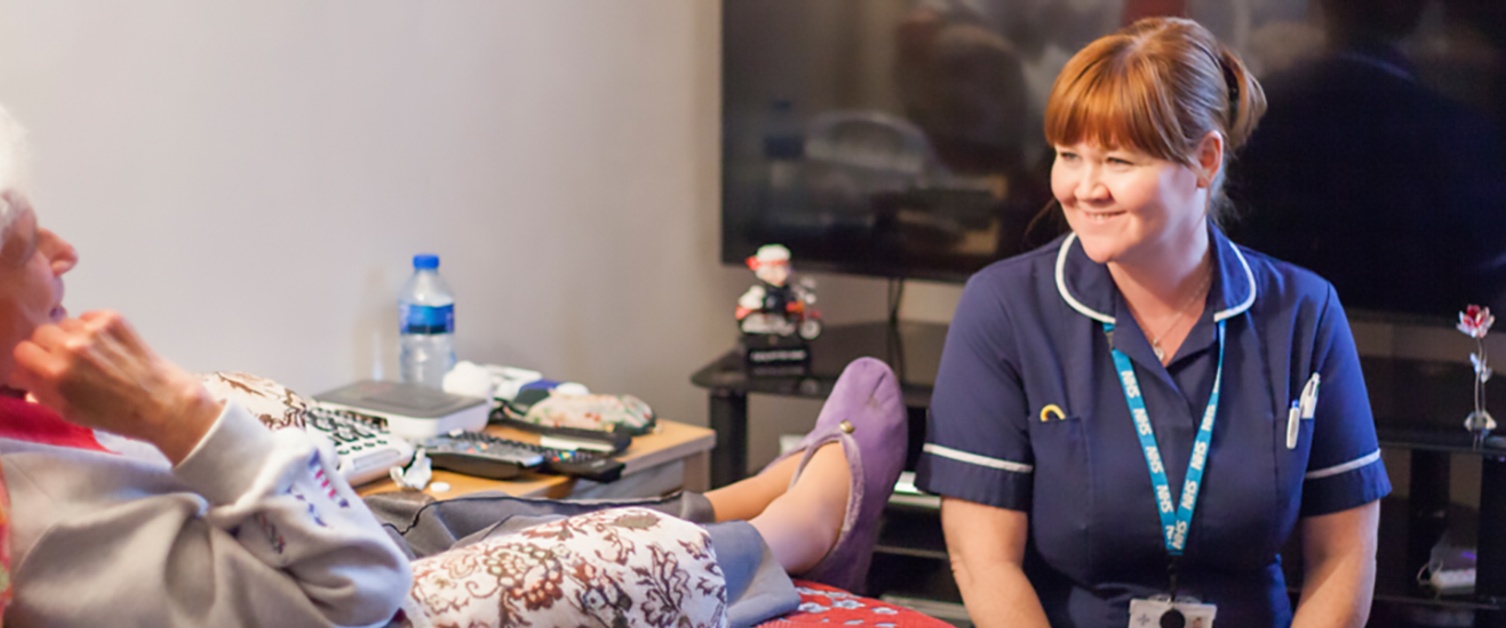 We aim to provide a service by moving more care out of hospital and into the local community, closer to people's homes to improve health, maintain independence; looking for an alternative to hospital admissions. The @Home Service have a team made up of doctors, advanced nurse practitioners, registered nurses, health care support workers, physiotherapists, occupational therapists, speech and language therapists, dieticians, mental health nurse practitioners and administrators.
Our overall aim is to offer a single point of access and clinical triage followed by clinical intervention at an appropriate environment, including consultant-led assessments, initial responses, integrated assessment and community IV intervention.
Who Is It for?
Patients 18 years and over who live in the Cwm Taf Morgannwg area who:
Have an infection which require IV antibiotics at home.
Have community acquired pneumonia and require enhanced interventions.
Have dehydration requiring parenteral fluid.
Have frequent falls or are at risk of falls.
Have balance or gait deficits; deteriorating mobility.
Are frail, elderly and at risk of an approaching crisis.
Have polypharmacy-causing symptoms; unexplained weight loss or shortness of breath.
Are patients with acute/subacute medical problems who may not need 24-hour medical/nursing inpatient care.
Can Anyone Use the Service?
Yes, providing they live in the Cwm Taf Morgannwg area and are 18 years and over. This includes residential and nursing home residents. Where possible, a referral form also needs to be completed.
Opening Times
Monday to Friday (8:00am – 4.30pm) and Saturday to Sunday (8:00am – 4.30pm) for treatment interventions only.
What to Expect
Our @Home Team will contact patients by telephone to arrange a date for an appropriate assessment or care intervention.
This assessment will either take place at Dewi Sant Hospital or the patient's home.
It may be necessary to refer some patients to Core Services within our Health Board, or offer direct referrals to Local Authority/Voluntary agencies.
If referrals are considered to be inappropriate, they will be directed back to the referrer.
Once the @Home Service has completed their intervention, patients will be discharged from the service back to their GP, and a summary report will be provided.
Contact Us
All General Practitioners within Cwm Taf Morgannwg University Health Board are able to refer to the service.
Useful Links