Bereavement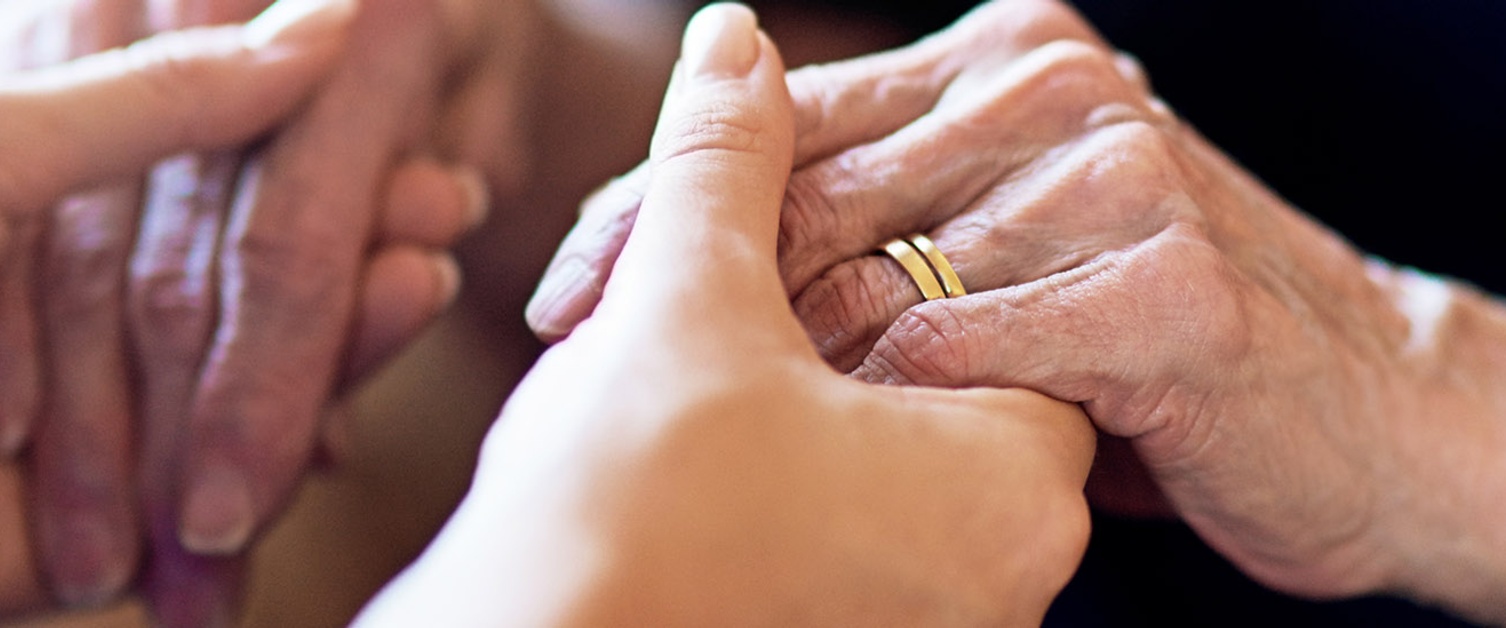 We provide a professional, proactive and flexible service to relatives of patients who have died on the wards within Cwm Taf Morgannwg University Health Board's hospitals. We provide a service that is sensitive to the difficulties families may face at this time.
We manage the death certification process whilst ensuring that the Health Board's statutory obligations are fulfilled. We work closely with other key professionals, for example funeral directors, the Coroner's Office and Registrar of births and deaths to develop a seamless service and to ensure bereaved families are aware of the support available from outside agencies.
Who is it for?
The Bereavement Officer provides general non-clinical advice, information, guidance to patients' relatives, for example providing the next of kin with guidance on what to do next once the medical certificate has been released.
Can anyone use this service?
The service is for bereaved families. The families are informed of the service by nurses and given the details of how to contact the Bereavement Officer
Opening Times
Monday to Friday
9:00am – 4:00pm (Excluding Bank Holidays)
What to expect
If your relative has died in hospital, the nurses invited will give you the contact details for the Bereavement Officer.
The Bereavement Officer will contact the next of kin and will ask some key questions to decide on the appropriate guidance for the procedures to be followed.
Examples of the possible options include whether or not a post mortem may be required. If a post mortem is not required advice is then given to the family on the necessary paperwork, how and when to contact the registrar, the pensions agency, funeral directors and handing over any valuables to the general office.
The Bereavement Officer ensures the family is aware of how long the process is likely to take, keeps them informed and makes an appointment for the family to attend to collect the death certificate. NB – during the coronavirus pandemic the death certificate will be sent directly from the doctor to the Registrar. For advice please see the Bereavement Booklet and other resources in the Useful Documents below.
In the absence of any family members, the Bereavement Officer will decide if a hospital funeral is necessary, arranging this whilst taking into account the deceased wishes.
The Bereavement Office at Prince Charles Hospital can be located in the Mortuary Department situated on the ground floor of the Hospital behind the Accident & Emergency Department.
The Bereavement Office at the Royal Glamorgan Hospital can be located via the main entrance. Enter the South wing, walk down the corridor where the Pathology Department can be found on the left. On arrival, ring the bell, gain admission and ask for the Bereavement Office at the reception desk.
The Bereavement Office at the Princess of Wales Hospital can be located at the back of the hospital
Useful links
Useful Documents