Taiko Drumming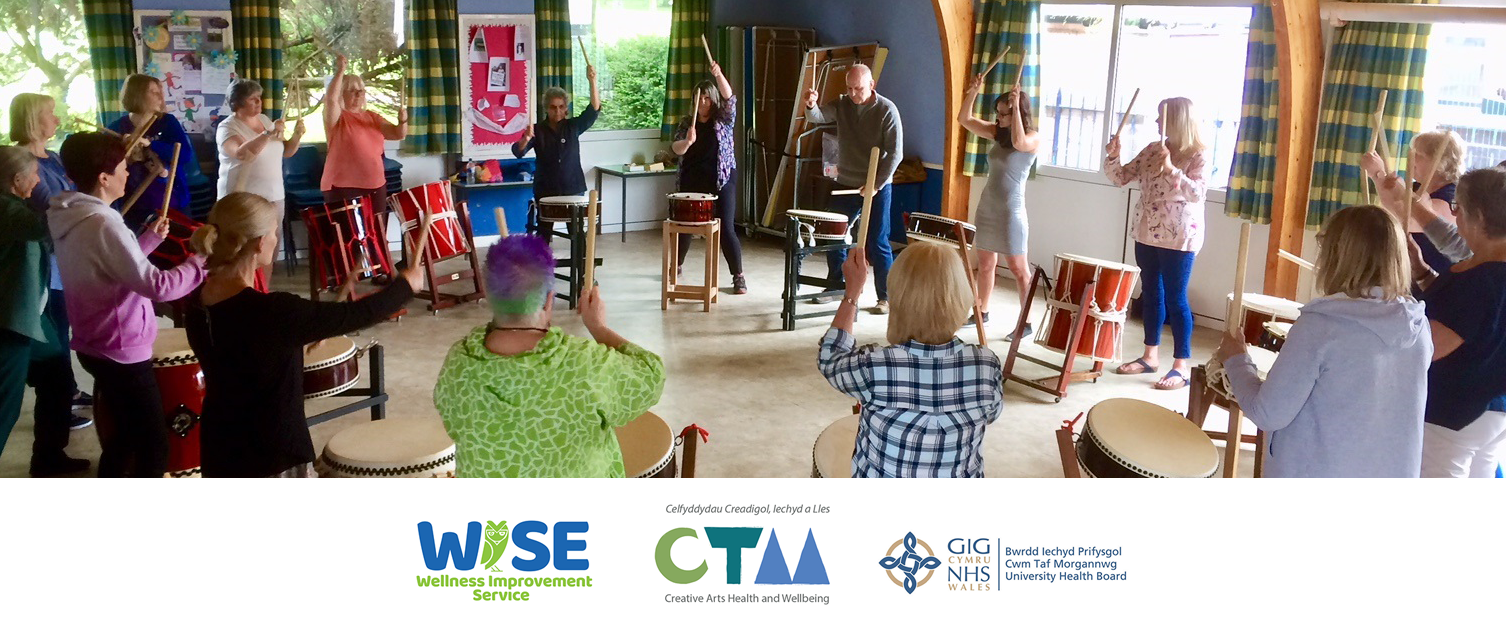 Taiko drumming - Ursula Frank
What is Taiko drumming?
Taiko drumming comes from Japan where the drums are used for festivals and other events. You may have seen it on TV at the opening ceremonies of the Tokyo Olympics and the Rugby World cup. Although the origins are deep in the history of Japanese culture, these days Taiko is played all over the world and is an activity that is enjoyed by people of all ages and abilities. Taiko Wales was established in 2001 and has been building a solid reputation since then as a provider of fun and accessible workshops, with a particular emphasis on health and well-being. You can find out more here: https://www.taikowales.com
---
Why try Taiko drumming?
Taiko is unique. The combination of rhythms and movement can lift mood, allow full body exercise in a safe and fun way, give an outlet for emotion and provide an opportunity for creative expression. The main emphasis is on having fun and no previous experience is needed or drumming or any other kind of music.
The workshops are carefully paced, building on easy first steps to develop creative and technical skills. The drums are adaptable to suit different people and can be played standing or seated. You don't have to do anything that feels too strenuous or uncomfortable and there are ways to participate whatever your level of health. You just need to be happy to make a lot of noise!
---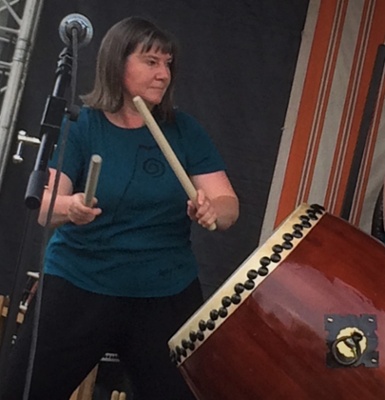 About the artist
Ursula Frank has been playing Taiko since 2006 and teaching Taiko since 2011. Since then she has set up a community performing group (Taiko Mynydd Du), taught workshops for all kinds of different groups, travelled to Japan and California to meet and learn from some of the world's best teachers and has shared her enthusiasm for this wonderful style of drumming with thousands of people in Wales and elsewhere.
Ursula knows from personal experience how beneficial playing Taiko can be. It has given her confidence, improved her fitness and does wonders for her mental health. She hopes to share some of these benefits with participants in this project.
---
If you have been referred to the WISE Service and would like to register for Taiko Drumming with Ursula Frank, please email: CTM.WISE@wales.nhs.uk
---
For further information please email: CTM.WISE@wales.nhs.uk or call us on 01685 351 451. Visit our website at: https://ctmuhb.nhs.wales/wise-ctm
---
Return to Creative Arts, Health and Wellbeing