Creative Clay Workshops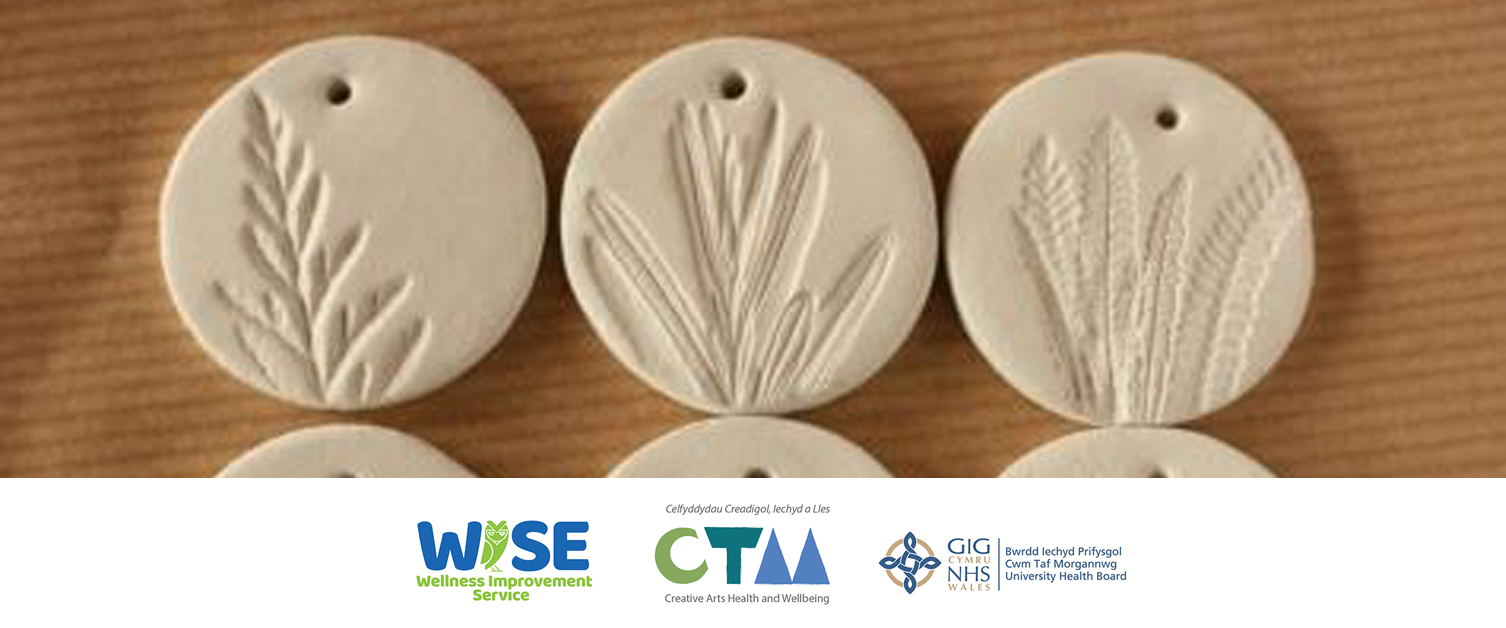 Creative Clay Workshops - Rachel Clarke
Rachel's creative clay workshops aim to be encouraging, relaxing and empowering with a strong element of light-heartedness and spontaneity. They will be motivating and explorative and benefit people in the Cwm Taf community who have been referred to the WISE Service. Rachel will be taking part in all activities during the sessions so that she is seen as just 'a teacher' at the head of the class.
The workshops consist of two sessions, they will be face-to-face with hands on involvement. Participants will each get a pack of air-drying clay and are encouraged to feel the clay and explore its tactile nature, which should help release tensions in the body through the fingers into the material. The objectives of the sessions are not to worry about creating anything at this stage, but to let the participants' emotions run through the clay.
Participants then work with the clay blindfolded and assess and discuss how this makes them feel. Participants then remove blindfolds, roll out the clay and make small bowls, decorative hanging pieces and coasters, using objects and dried leaves to make impressions on the surface.
In the second and last session, participants get the opportunity to paint their dried pieces from session one, these can then be sealed with epoxy resin. The rest of the session can give free rein to experiment with more clay which can be decorated at home when dry, with take home materials to paint later. Rachel hopes this will encourage further creativity at home after the sessions finish.
---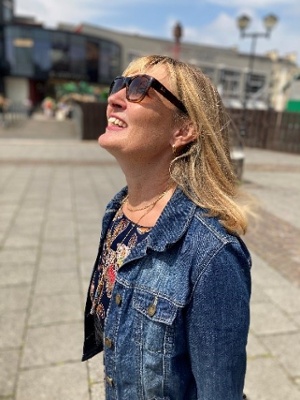 About the artist
Rachel Clarke is a sculptor and Creative Practitioner living in Rhondda Cynon Taf. She has a first-class honours degree and post graduate certificate in Fine Art and has worked for many years in the NHS specialising in health and wellbeing clinics in general practice.
For the last 6 years she has been working on her academic and professional development. Rachel's aim is to use her experience in working with clay to provide stimulating and creative engagement with others to promote wellbeing.
---
If you have been referred to the WISE Service and would like to register for Creative Clay Workshops with Rachel Clarke, please email: CTM.WISE@wales.nhs.uk
---
For further information please email: CTM.WISE@wales.nhs.uk or call us on 01685 351 451. Visit our website at: https://ctmuhb.nhs.wales/wise-ctm
---
Return to Creative Arts, Health and Wellbeing