Smoking in pregnancy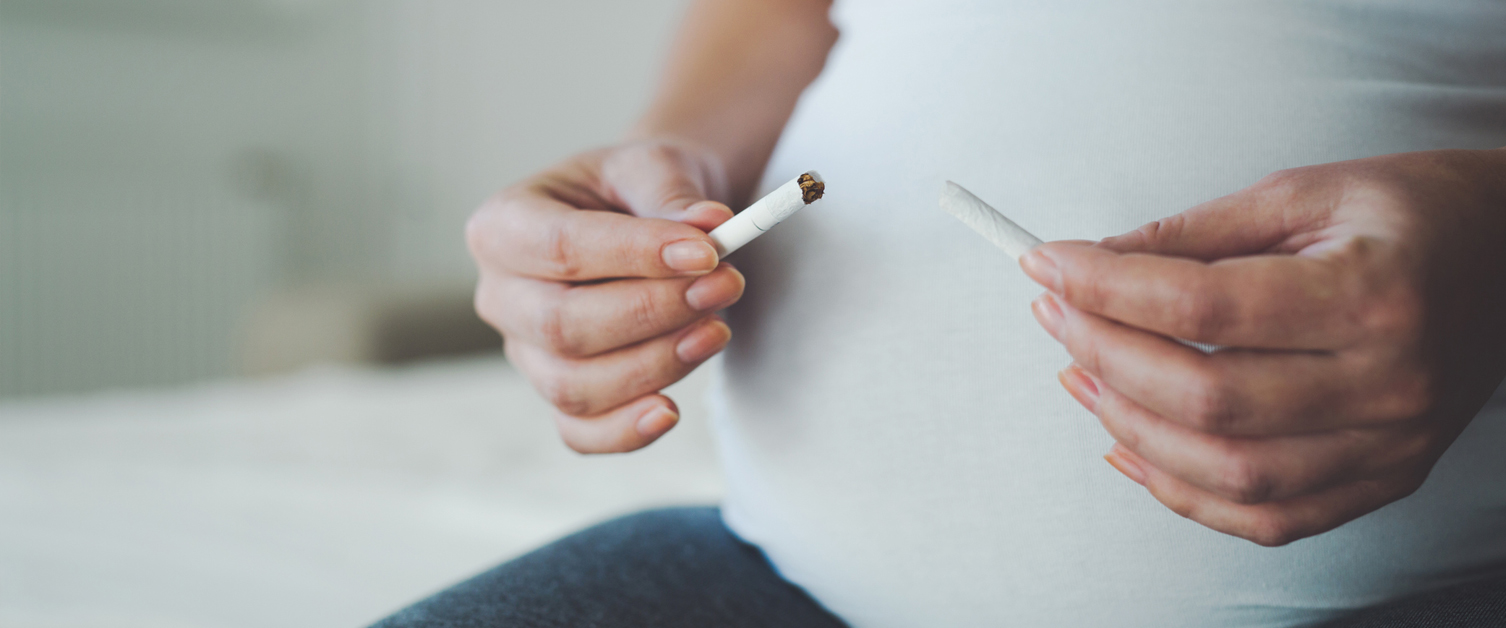 Many women find it difficult to stop smoking, and we recognise just how challenging this can be, but it is one of the most important things you can do to improve your baby's health, growth and development. It is also the single most important thing that you can do to improve your own long-term health.
MAMSS (Models for access to Maternal Smoking Cessation Support) Service
Here in Cwm Taf Morgannwg Health Board, we are dedicated to supporting you to maximise the health and wellbeing of you, your baby and your family through the MAMSS (Models for access to Maternal Smoking Cessation Support) Service.
We have dedicated FREE NHS support and treatment provided by one of our fully trained Maternity Support Workers, in your own home or a clinic area near you!
Please ask your midwife for more information about the MAMSS service or call your maternity support worker:
Rhondda and Taff: 07900 915235
Cynon and Merthyr: 07823551792
Bridgend: 07786173770
Why is smoking in pregnancy harmful to me and my baby?
Just as smoking is bad for you, babies in the womb can be harmed by tobacco smoke because it reduces the amount of oxygen and nutrients that pass through the placenta from you to your baby.
Smoking when you are pregnant increases your risk of:
miscarriage



ectopic pregnancy (a pregnancy growing outside the womb)


your baby dying in the womb (stillbirth) or shortly after birth – one-third of all deaths in the womb or shortly after birth are thought to be caused by smoking



your baby being born with abnormalities – face defects, such as cleft lip and palate, are more common because smoking affects the way your baby develop

your baby's growth and health being affected – the more you smoke, the less healthy your baby will be, and a baby that is small due to smoking is more likely to have health problems when young and also later in life

bleeding during the last months of pregnancy, which is known as an abruption (when the placenta comes away from the wall of the womb) – this could be life threatening for you and your baby


premature birth, when you have your baby before 37 weeks of pregnancy.
Babies and children whose mothers smoke during pregnancy are also at greater risk of:
sudden and unexplained death, known as sudden infant death syndrome (SIDS) – as well as happening to newborn babies, this can also happen to infants over 12 months: the risk is greater if you or your partner continue to smoke after she or he is born, particularly if you share a bed with your baby at night

asthma, chest and ear infections, and pneumonia

behaviour problems such as ADHD (attention deficit hyperactivity disorder)


performing poorly at school.
Stopping smoking reduces all the risks described above.