Nail Surgery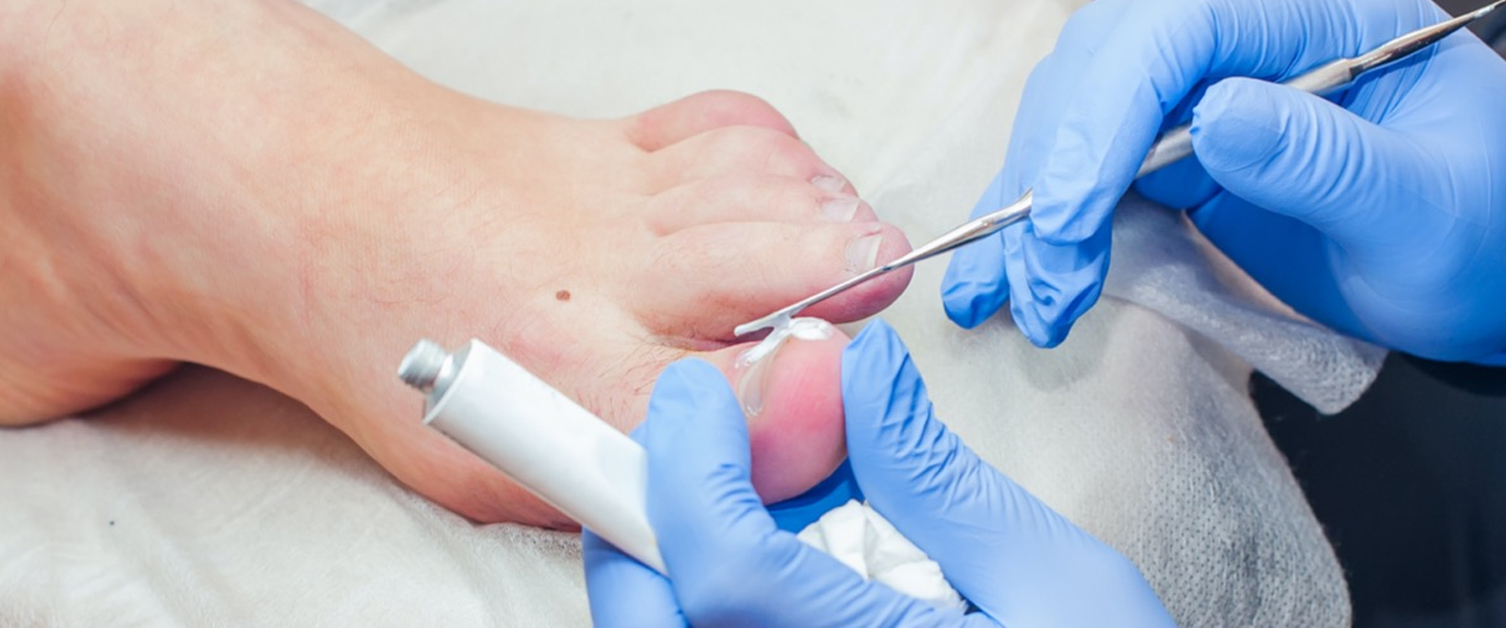 What we do
Nail Surgery is a minor procedure which aims to provide a permanent solution to painful in-growing, infected or thickened nails.
Who is it for?
Common nail problems that end up in nail surgery
Infected In-growing toe nails are often caused by poor toe nail cutting or a knock, resulting in a small spike of nail breaking the skin and grow into the flesh of the toe.

Curved nails can dig into the flesh and become very painful especially when shoes are worn.

Thickened or deformed nails
Can anyone use the service?
You need your GP or any other recognised Health Care provider to refer you to the service.
Opening Times
Monday to Friday 9:00am – 4:30pm
What to expect
The procedure includes the administration of a local anesthetic and then the whole nail or the part of nail causing the problem is removed. The nail bed is destroyed chemically to stop it growing again.
At the Nail Surgery appointment you will be assessed and options discussed on the best treatment approach to take. The minor surgery will take place at the appointment if appropriate consent can be gained.
Contact us
Y Bwythyn
The Common
Hospital Rd
Pontypridd
CF37 4AL
Useful Links