Paediatric Audiology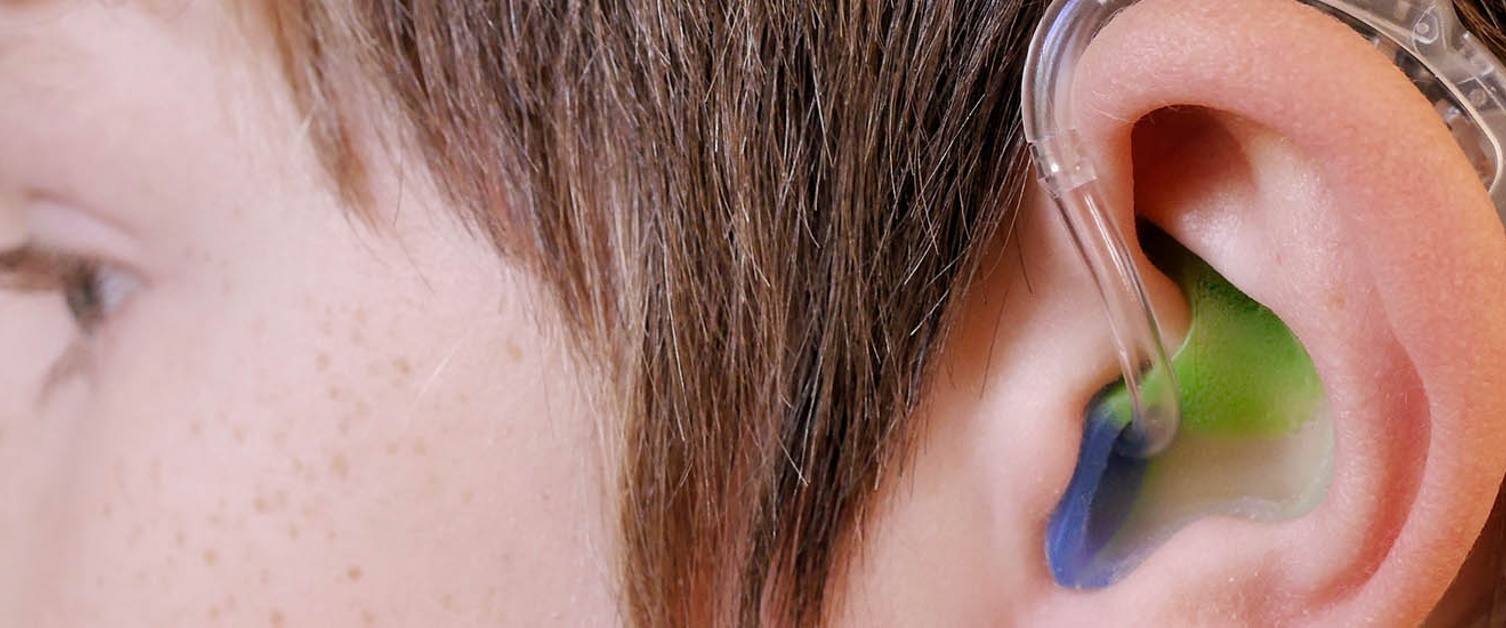 We provide an audiology service for children, carrying out hearing tests and offering hearing devices to children who would benefit from them. We work closely with the Ear, Nose and Throat (ENT) surgical team.
Children are referred to Audiology for hearing assessment for a number of reasons. The most common are:
They are referred from the Newborn Hearing Screening Programme.
Parents have concerns about their child's hearing and have talked to their GP or health visitor.
Concerns about hearing have been raised by teachers at school.
There are concerns about delayed speech and language development or behaviour which could be due to hearing difficulties.
They are referred for further testing following hearing screening tests at school.
Who Is It for?
Any child under the age of 18.
Can Anyone Use This Service?
You can only use the service if you have been referred by a healthcare professional. If you have concerns regarding your child's hearing, please discuss this with your GP or health visitor who will arrange a referral to Audiology if appropriate.
Opening Times
Monday – Friday, 9:00am – 5:00pm
What to Expect
During an appointment, we will complete a test (or a combination of tests) appropriate to the age of your child in order to determine their hearing levels and identify any hearing difficulties.
This may involve more than one visit to the clinic in order to build up a full set of results, and/or to monitor your child's hearing.
The doctor or audiologist will put the results of the different tests together to work out whether your child has any difficulty hearing and, if so, what parts of the ear and hearing system may be affected.
SAFTEY NOTICE
Hearing aid batteries are dangerous if swallowed. Always seek urgent medical attention, even if the person seems well.
Always keep batteries out of reach of children.
Never store batteries with medicines.
All pre-school children who require hearing aids are issued with lockable hearing aids. These can also be supplied for vulnerable older children, or those with young siblings who might get hold of the hearing aid.
Contact Us
If you have received an appointment for a hearing assessment in Royal Glamorgan Hospital, Ysbyty Cwm Rhondda, Ysbyty Cwm Cynon or Keir Hardie Health Park, please contact us on the number on the letter or 01443 443443 (Ext. 75307).
For hearing aid appointments usually booked at Royal Glamorgan Hospital or Ysbyty Cwm Rhondda, please contact us on 01443 443283.
For hearing aid appointments usually booked at Ysbyty Cwm Cynon or Kier Hardie University Health Park, please contact us on 01685 728130.
For hearing assessment appointments at Princess of Wales Hospital, please contact us on 01656 752529 or 752528
For hearing aid appointments at Princess of Wales Hospital, please contact us on 01656 752195
Useful Links
www.nhs.uk/conditions/glue-ear
www.newbornhearingscreening.wales.nhs.uk
Useful Documents