Adult Audiology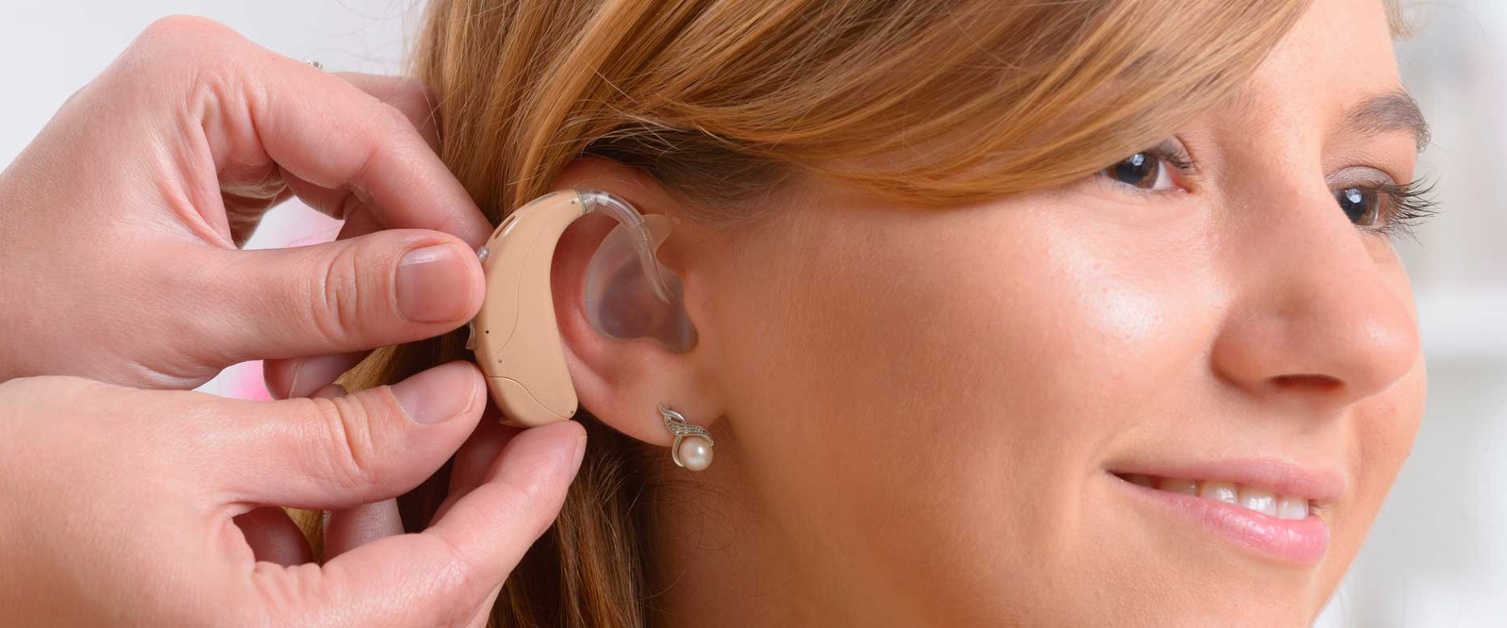 We provide a full diagnostic and rehabilitation service for people with hearing, tinnitus and balance disorders.
ATTENDING APPOINTMENTS
When entering the department please follow these guidelines:
Attend the appointment alone (unless you require someone to come along to assist you)
Wear a face covering
Follow the one way system in the department
Let reception know you have arrived
Do NOT arrive early for your appointment as you may be asked to wait outside until 10 minutes before your appointment time
If you require an interpreter or carer to attend your appointment then please contact us before your appointment.

HEARING AID REPAIRS

Due to Covid, we no longer provide walk-in repairs. Instead, patients are requested to phone us and leave a message detailing their name, date of birth, address, telephone number and hearing aid concern/ request.
You can also post your hearing aids to us for repairs, however please follow the advice below:
Ensure the package is sealed tightly to prevent anything becoming lost or damaged
The postage is enough to cover the weight and size of the item. If you have any concerns, please have the package weighed or use recorded delivery.
Include your full name, address and telephone number, along with a brief description of any faults with the hearing aid
Please be aware that we are not liable for any devices lost through the post.
Drop off repairs are available in Princess of Wales Hospital, Bridgend and Prince Charles Hospital, Merthyr. You will need to drop off your hearing aids in the morning/ afternoon at reception then collect it the following morning/ afternoon. Please note we are not open on weekends and bank holidays.
Important information: Audiology records have not yet merged between Bridgend and Cwm Taf sites. We may not be able to repair your hearing aid if you go to a site which is in a different area from where the hearing aid was originally fitted.
Hearing aid repairs by area
BRIDGEND PATIENTS
EAST CWM TAF MORGANNWG PATIENTS

Princess of Wales Hospital

From Monday to Friday: 9:00am – 12:00pm and 1:30pm – 3:00pm. Booked appointments may be outside these opening times

From Monday 4th September 2023, drop off hearing aid repairs will be 8:45am - 11:45am Monday to Friday

Royal Glamorgan Hospital

Hearing aid repairs are available from 9:00am – 5:00pm, and should be booked on 01443 443283 (Llantrisant).

Prince Charles Hospital

Hearing aid repairs are available from 9:00am – 5:00pm, and should be booked on 01685 728130 (Merthyr Tydfil).

Prince Charles Hospital - Audiology Department.

Due to service needs the Audiology Department has now been relocated to Keir Hardie University Health Park premises. If any further information is required, please telephone 01685 728130

Ysbyty Cwm Rhondda

Repairs are available on Wednesdays from 9:00am – 12.30pm.

Kier Hardie Health Park

Repairs are available on Thursdays from 9:00am – 12.00pm.
SAFETY NOTICE
Batteries are dangerous if swallowed. The damage may not become obvious until hours later.
Seek urgent medical attention if you suspect someone has swallowed a battery, even if they seem to be well.
Please keep your batteries and hearing aid out of reach of children and vulnerable adults.
Never store batteries with medicines.
Ask for a lockable hearing aid if you care for someone vulnerable.
Who Is It for?
Our audiology service is for:
Comprehensive hearing assessments and digital hearing aid fittings for adults (aged 18+).
Comprehensive diagnostic investigations and balance assessments.
Hearing and tinnitus therapy for adults.
Balance (vestibular) rehabilitation for adults.
Maintenance and repair of hearing aids.
Can Anyone Use This Service?
Yes, however adults will require referral by a doctor.
What to Expect
When you are referred by your GP or ENT specialist, your name will be added to our waiting list. We will not contact you until an appointment has been arranged for you. The maximum waiting time for hearing aids is 14 weeks from the date we receive your referral. The waiting times for other appointment types vary. Hearing aids issued on the NHS are behind-the-ear hearing aids.
Contact Us
Audiology contact details

Royal Glamorgan Hospital
Ynysmaerdy
Llantrisant
Rhondda Cynon Taff
CF72 8XR
Telephone: 01443 443283
Email: CTT_Audiology@wales.nhs.uk

Audiology (Zone Q)
Princess of Wales Hospital
Coity Road
Bridgend CF31 1RQ
Direct line 01656 752195
Mobile / SMS: 07814458614
email Audiology.POWH@wales.nhs.uk
Prince Charles Hospital
Gurnos
Merthyr Tydfil
CF47 9DT
Telephone: 01685 728130
Email: CTT_Audiology@wales.nhs.uk
Ysbyty Cwm Cynon
New Road
Mountain Ash
Rhondda Cynon Taff
CF45 4BZ
Telephone: 01685 728130
Email: CTT_Audiology@wales.nhs.uk
Ysbyty Cwm Rhondda
Partridge Road
Llwynypia
CF40 2LU
Telephone: 01443 443283
Email: CTT_Audiology@wales.nhs.uk
Useful Links
www.actiononhearingloss.org.uk
We encourage patients and their significant others to engage and communicate with us to help facilitate planning, satisfaction auditing and information development of our services. Please contact us if you have any comments that could improve our services.