Menopause @CTM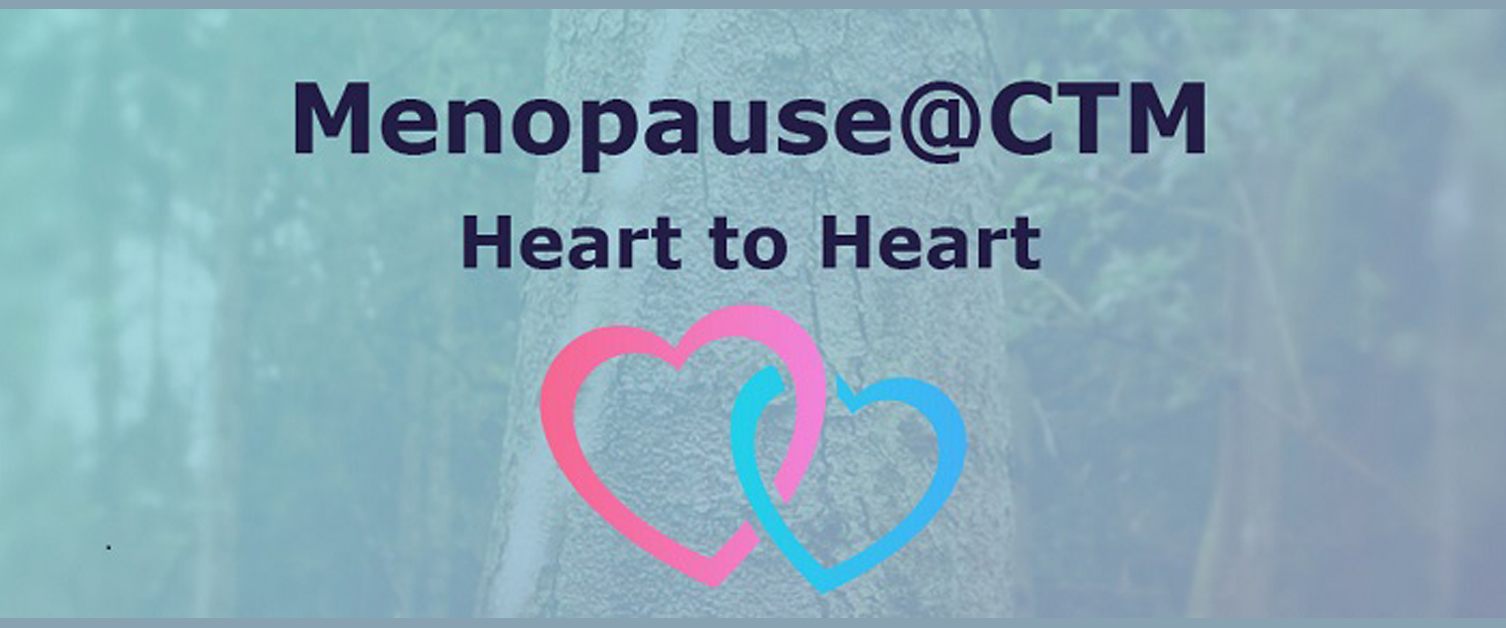 For many of us, Menopause is something that impacts us, at home and at work, on a daily basis but we feel too embarrassed to mention, or try to laugh off when we can't hide the fact we are experiencing symptoms. Menopause@CTM was born out of the realisation that this isn't good enough for our employees at CTM.
We feel passionately about reducing the stigma and taboo that surrounds Menopause by bringing the subject of Menopause out of the shadows and increasing the availability of information and knowledge to help employees understand the impact of Menopause and to seek the appropriate support.
Menopause not only affects women, but also family, friends, peers and colleagues too. The Wellbeing Team at CTM, along with other interested colleagues, have introduced a variety of support mechanisms to ease the journey through Menopause, and also include developing training courses and an information hub, as a platform to build robust support that is meaningful to those experiencing or are impacted by Menopause.
Menopause@CTM is an organic, evolving Holistic Menopause Management response to a natural part of a woman's life. We hope that this support will encourage and empower women to give themselves permission to experience their Menopause in a way that is meaningful to them and without shame and embarrassment.
For details of the support available, please see below.