Skin to Skin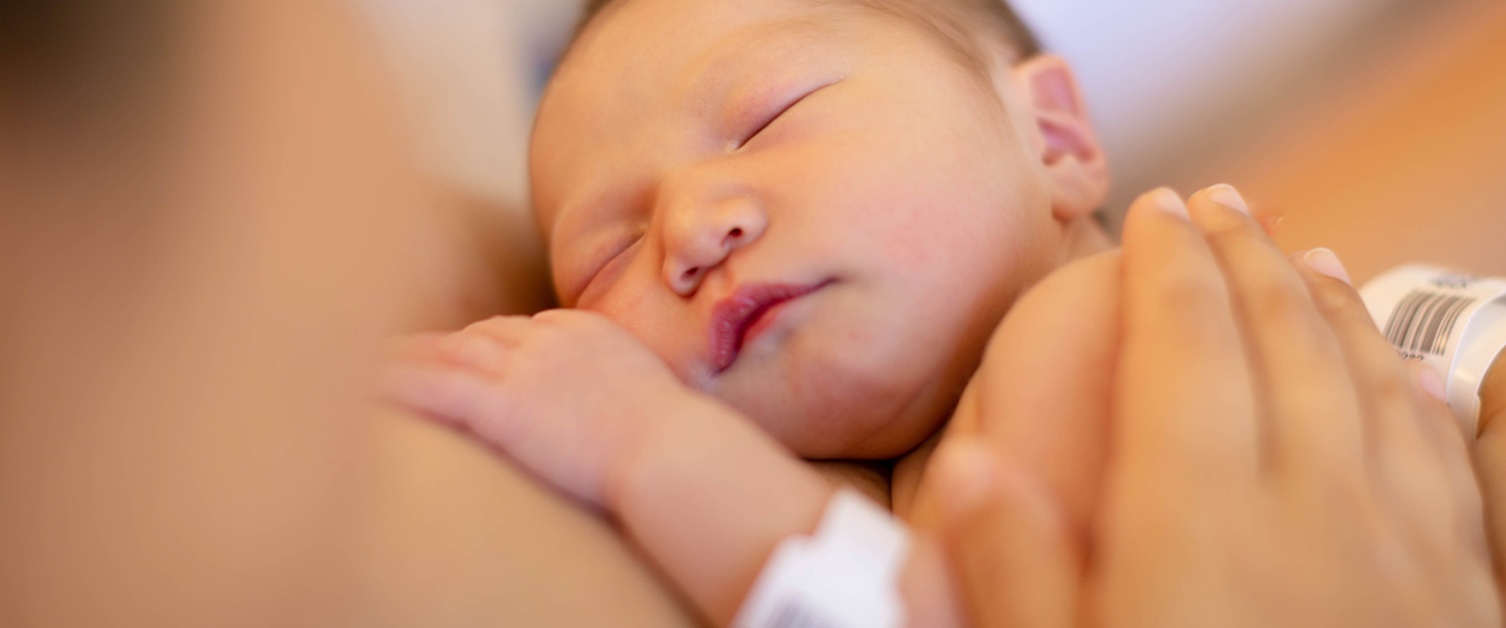 We recommend that all babies, where possible, have skin to skin contact with their mother immediately after birth. This should last at least an hour and until your baby has had their first feed and should not be interrupted. Skin to skin contact helps your baby keep warm, regulates their heartbeat and breathing and awakens their natural instinct to feed.
Your midwife will support you to have skin to skin with your baby and to look for cues that your baby is ready to feed. She will show you what to look for to know that your baby is safe and well while skin to skin.
If you are unable to have skin to skin immediately, your partner can do this instead, until you are ready to do it yourself. Skin to skin is not just for birth, it can be calming and relaxing for you and your baby at any time.
If your baby has to be admitted to special care, you will be supported to have skin to skin as soon as possible.
Useful Links