Ty Enfys at Keir Hardie Health Park welcomes back service users to the state of the art unit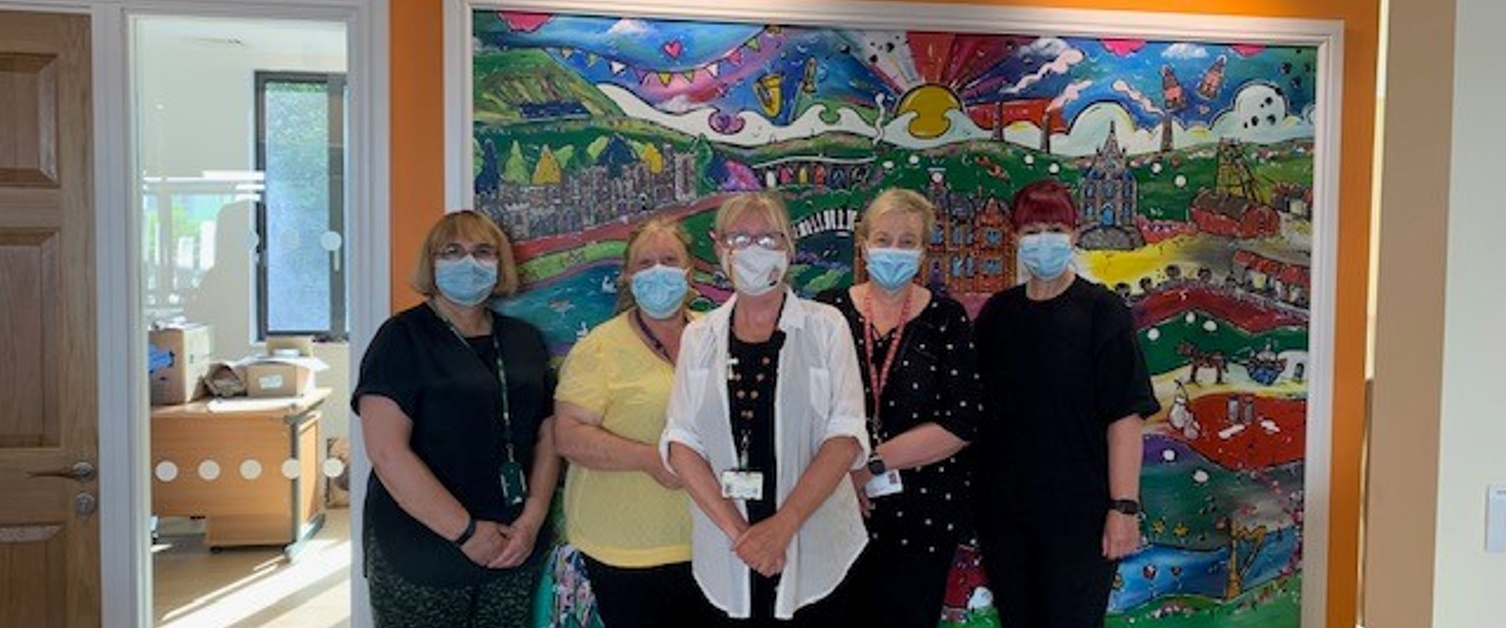 Today (July 19) , the doors re-opened at Ty Enfys (previously day unit 2) in Keir Hardie Health Park and welcomed back service users to the state of the art unit. Ty Enfys is a day unit based within Keir Hardie Health Park in Merthyr Tydfil and supports those living with dementia in the Merthyr and Cynon locality and their families. The unit is based on person-centred care and is filled with the things of life, activities and colours to keep people engaged and functioning to the optimum.
The original day unit 2 opened in 2012, along with the rest of the facilities at Keir Hardie Health Park, but there was a need to update and refurbish the unit to suit the needs of people living with dementia who attended the unit. Working in partnership; Cwm Taf Morgannwg University Health Board (CTMUHB)along with Merthyr Tydfil County Borough Council(MTCBC)requested funding they successfully received £1.6m from Welsh Government and works started on the unit.
Robert Richards, Senior Nurse for Older Persons' Mental Health, said: "Myself and the team were thrilled to receive Welsh Government monies to refurbish and improve the unit. We commissioned Meaningful Care Matters to support us on the journey and they engaged with service users, stakeholders and staff to improve the service and facility for us to have the very best unit possible for the people of Merthyr and Cynon.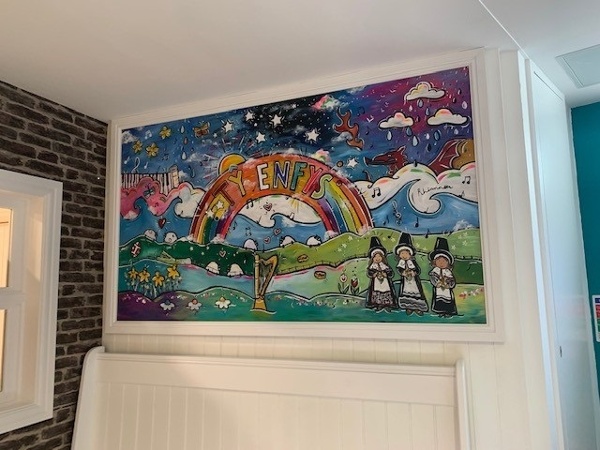 "Today is a very special day, welcoming the service users and their families, as well as staff, back to this stunning unit and seeing them happy here is so rewarding. I would like to thank all the staff from CTMUHB and MTCBC for all their hard work and support during the time we were closed for refurbishment for continuing to run the service in the most challenging conditions."
One of the first service users to enter the unit was John Gamling and his wife from Merthyr Tydfil. John looked so delighted when he entered the unit with his wife Marlene.
Marlene said: "The unit is beautiful and we are very lucky to have such an up to date, beautiful place in our area to support the people of Merthyr and Cynon."
Kathy Evans, Day Services Manager from MTCBC, and Allyson Williams, Day Unit Manager, jointly manage the unit. Kathy said: "The transformation is amazing, I can't wait to settle into the unit and see the service users and their families enjoy what the facilities have got to offer."
The facilities include kitchens to bake in, reading areas, space to watch TV and listen to music as well as outside areas for bowls and a garden to relax or potter in the sheds. The unit also has a hairdressers' salon.
Allyson Williams, Day Unit Manager from CTMUHB, said: "Seeing the service users back at the unit is so exciting, it's a vibrant, spacious unit with so many areas for activities. It feels like home and will make such a difference to the people who come here. As you walk through the door the whole place lifts you. I am delighted to be back and feel lucky to be working in such a beautiful place."