Dietitians Week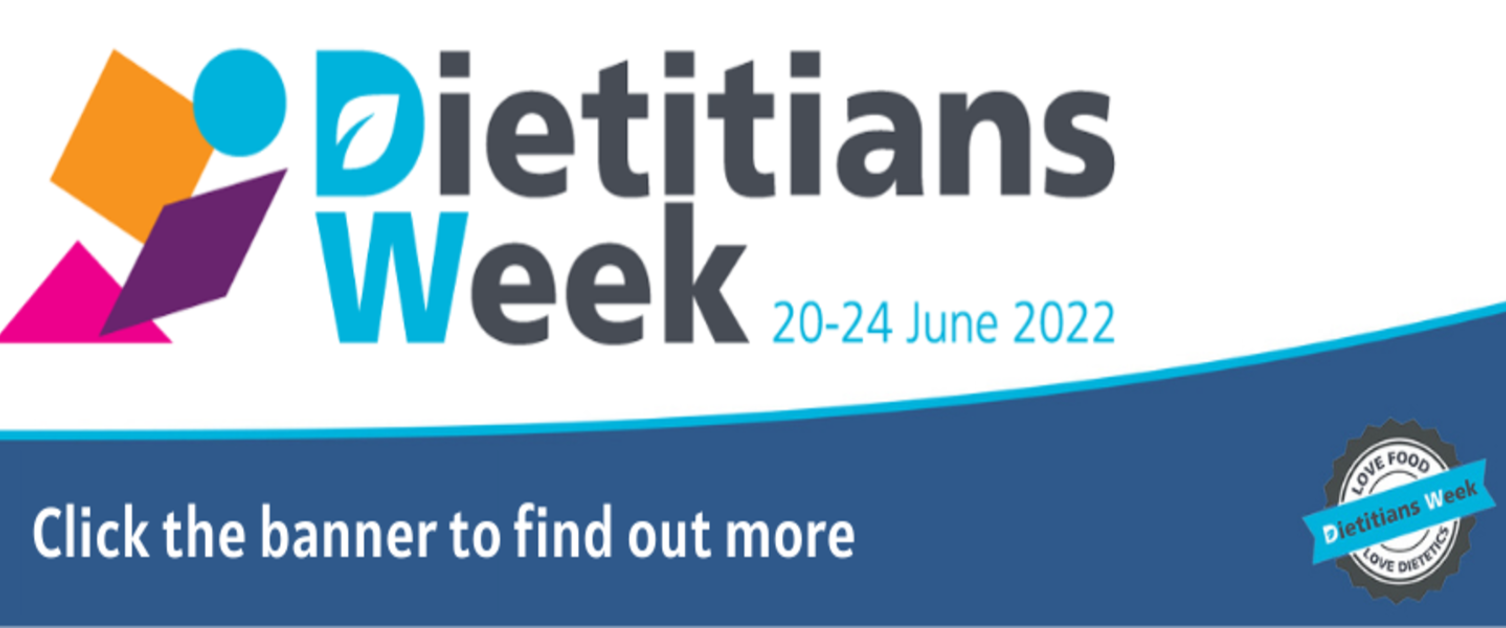 This week we are celebrating the varied contributions of the
Dietetic Workforce here at Cwm Taf Morgannwg.
Dietitians and the dietetic workforce make a vital contribution to health across many different specialisms and healthcare settings. There is no 'average' Dietitian and our team at CTM provide care and support for patients with long term and chronic conditions, as well as playing a significant role in prevention and public health.
CTM dietitians also support patients at every life stage from paediatrics to older people and everything in between. Through evidence-based research our CTM dietetics colleagues contribute to our understanding of health conditions and health improvement, while working in multidisciplinary teams to create a package of tailored support to meet individual patient needs.
Our dietitians also deliver community based programmes to support people across CTM with advice and training on nutrition and healthy living. You can read more about these programmes and find a course near you on the Nutrition Skills For Life website here.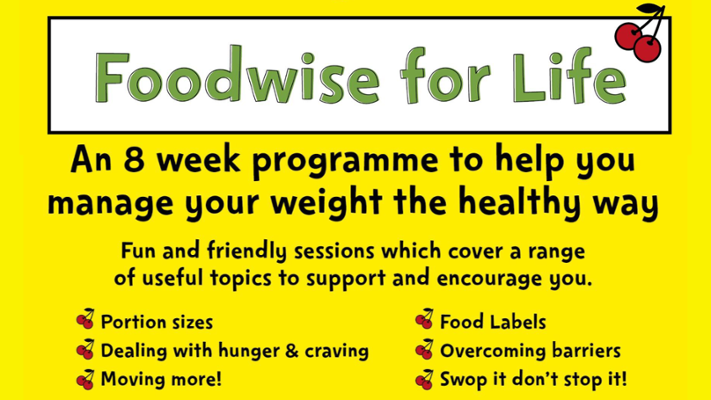 Meet the Team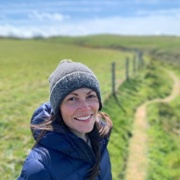 Heidi Cleaver, Newly Qualified Band 5
Having recently finished my undergraduate nutrition and dietetic degree, I will be starting my first band 5 role with Cwm Taf Morgannwg Health Board later this year.
I returned to Wales to study following time spent living and working in London and Sydney, and am grateful to be back. Now that placement has finished and I have more free time, I'm looking forward to spending time outdoors hiking and cycling.
I completed my three clinical placements in Princess of Wales and Glanrhyd Hospital. I was keen to return to the health board as the dietetic team made me feel incredibly valued and supported throughout placement.
Speaking with patients and their family members, and working as part of the dietetic team and MDT was the highlight of placement for me. I was fortunate to spend some time working with the MDT on the stroke ward, and got the chance to interact with a wide variety of healthcare professionals when delivering a MDT session on Falls Prevention and MUST training. I very much look forward to returning.
---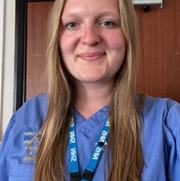 Corrie Fewtrell, Dietitian
I started my dietetic career as a Dietetic Support Worker in Cardiff and worked there for two years. I started working in PCH in July 2021 after finishing my placement in April 2021. During my time at PCH I have covered a variety of wards, I now currently cover the gastro and surgical wards. Outside of work, I enjoy taking my Border Collie Judy on long walks in the countryside, and socialising with friends.
Working in an acute hospital environment, you never quite know what your day is going to be like, however most days follow a similar structure. Clinical prioritisation is key in this role to ensure the most vulnerable patients receive the care they need, when they need it.
I often cover parental nutrition ward rounds. Close multidisciplinary working with pharmacists, medical teams and surgeons is paramount to ensure patients are appropriately assessed, prescribed and plans monitored according to clinical need.
Ensuring adequate nutritional support for patients, whether that be using food, oral supplementation or being enterally tube fed is vital a component of patient care plans.
CPD is an integral part of any health professional or clinicians work load. Ensuring we practice within clinical guidance to provide evidence based health care advice is key to ensuring our patients receive the best nutritional input possible.
My contribution to our CTM2030 strategic goals:
Creating Health - Day to day management of ward patients providing individualised nutrition plans to reduce risks of malnutrition before and after treatment.
Improving Care - Current active projects include, routine nutrition screening audits, Liver disease audit and parenteral nutrition audit.
Inspiring People - I work together with patients, staff and the multidisciplinary team to promote the importance of nutrition and hydration in improve patient outcomes.
Sustaining Our Future - I work with patients to support them to make sustainable food choices.
---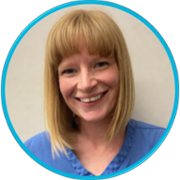 Lowri Real, Specialist Diabetes Dietitian
My colleague Vic Oldham and I make up the Diabetes Secondary Care Dietetic team for Merthyr and Cynon. I joined the Diabetes team in 2020 but I have 10 years' experience of delivering both acute and community dietetic services for Cwm Taf Morgannwg Health Board.
Communicating Dietary therapeutic goals is a key aspect of my current role, there is no surprise therefore that I enjoy chatting with friends and family in my spare time. I have also been known to dazzle my work colleagues by playing a tune or two on the recorder.
My current role involves empowering patients diagnosed with Type 1 and Type 2 Diabetes requiring Insulin therapy to self-manage their condition with confidence. This is done through dietary education on carbohydrate awareness, to teaching specific carbohydrate counting and insulin dose adjustment skills. I also advise on managing diet and diabetes when exercising, in ill health, in pregnancy, when eating out, socialising and helping to manage diabetes during life's other ups and downs. This is taught on an individual as well as via structured group education which is offered both face to face and virtually. Helping service users achieve optimal glycaemic control is a team effort, these interventions are therefore often delivered whilst working alongside the multidisciplinary team, particularly the Diabetes Nurses.
Pump technology is an ever growing part of Diabetes care with over 200 patients benefiting from this service. My role also involves all aspects of pump care which includes a multi-disciplinary consultant led pump clinic as well as providing pump training and ongoing support to patients.
It's a busy, but a very rewarding job and I love it.
My contribution to our CTM2030 strategic goals:
Creating Health - Educating patients on the effects of diet and exercise on glycaemic control as well as facilitating changes in behaviour with the aim of achieving optimal HbA1c/ Time In Range.
Improving Care - Improving transition services between paediatrics and adults – The Diabetes team Implemented 'Growing up, moving on' which was awarded the Quality Care Diabetes award 2021.
Inspiring People - Allow patients to explore barriers to change and come up with patient centred solutions. Empowering patients to self-manage their condition through structured group education.
Sustaining Our Future - Delivery of remote structured education and virtual clinics. Optimizing the use of technology to minimise patient burden and reduce carbon footprint.
---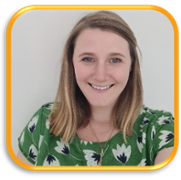 Lucy Williams, Clinical Lead Stroke Dietitian
I started in PCH in March 2022 as the Dietetic Clinical Lead for Stroke. I have over twelve years experience in managing patients with a range of conditions under the umbrella of neurosciences and critical care.
Having recently moved back to Wales, outside of work I spend most of my time on adventures, exploring the wonderful countryside with my two young boys, Edwyn and Rupert.
On the Stroke Ward, it is my responsibility to support patients to meet their nutrition and hydration needs.
Swallowing difficulties (dysphagia) are common following a stroke and this can make it more difficult for patients to safely and adequately manage to eat and drink. Malnutrition can result as a consequence of dysphagia, impaired consciousness, perception deficits, cognitive dysfunction, and increased nutritional requirements.
Some patients will initially require feeding through a tube. It is my responsibility to prescribe an appropriate feed, monitor the patient's tolerance and progress, and make adjustments where required.
As swallow function improves, I work closely with the Speech and Language Therapists to promote intake orally and reduce tube feeding. This may be through the use of texture modified diets and fluids and high energy and protein supplement drinks. This can help improve patient's quality of life.
For patients who are overweight, have high blood pressure or cholesterol, or diabetes, I offer support and advice on healthy eating to reduce the risk of further strokes and co-morbidities.
My contribution to our CTM2030 strategic goals:
Creating Health - Day to day management of ward patients providing individualised nutrition plans to reduce risks and malnutrition and/or secondary prevention advice to improve long term health outcomes
Improving Care - Current active projects include, routine nutrition screening audits, supportive literature development, teaching and training and texture modified diet adequacy audit.
Inspiring People - I work closely with both staff and patients promote health awareness and to inspire and motivate change in small manageable and sustainable steps
Sustaining Our Future - I work with patients to support environmental sustainability in food choices. I also work closely with ward caterers to reduce food loss and waste.
---
Feeling inspired?
Our dietetics team currently have a number of roles available, visit our careers page for more information.