Emergency Departments & access to health services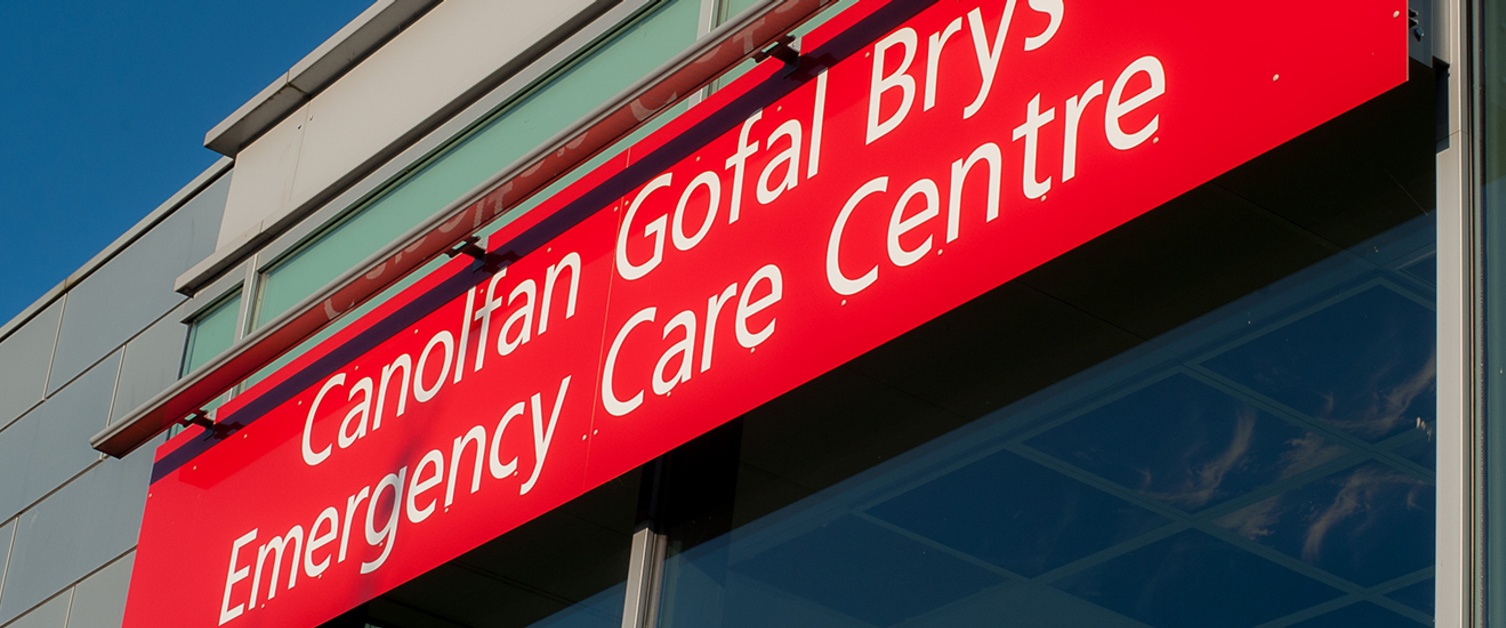 Service Changes for COVID-19
Due to the Coronavirus outbreak, the way we run our Emergency Departments and Medical Assessment Units at Royal Glamorgan Hospital and Princess of Wales Hospital, and the Clinical Decision Unit at Prince Charles Hospital has changed.
All of Cwm Taf Morgannwg UHB's teams have been working hard to keep patients and staff as safe as possible. Teams in Emergency Departments across our sites have identified separate areas for COVID and non-COVID patients to ensure the safety of those receiving care and working in these areas.
All patients will still report to the main Emergency Department (ED) reception, where they will be given a screening tool to assess their COVID or non-COVID status. Patients attending the ED will be asked to queue according to Social Distancing guidelines to minimise the spread of the virus.
Service Changes for COVID-19 – Royal Glamorgan Hospital Emergency Department (ED)
Cwm Taf Morgannwg UHB has three Accident and Emergency departments. Prince Charles Hospital, Princess of Wales Hospital and Royal Glamorgan Hospital.
While this is an essential service for our communities, emergency departments should only be used for a serious Accident or Emergency, and not for any other conditions, ailments or illnesses that can be treated by other health care professionals and services.
We have many other health services that you can access to help with your health condition, such as:
Minor Injuries Units at Ysbyty Cwm Cynon and Ysbyty Cwm Rhondda. Here they treat many minor conditions such as sprains, bites, grazes, x-ray facilities and much more. Click on the links for more details.
Your local team – Services in your area.
If you are unsure of what health service you need to help with your condition visit choosewell
We understand that during COVID19 some of these services may differ, but please attempt to access the correct health service for your needs. It is essential we social distance to keep our staff and public safe and not overwhelm our Accident and Emergency departments.
IMPORTANT – There will only be one person allowed in our emergency departments, this will be the person that is unwell. Unless the patient is a child, someone with communication difficulties or someone with a vulnerability, then they are allowed to be accompanied by one other person.
Amanda Farrow - Clinical Lead at the Emergency Department, RGH gives update on services