Innovative films give first person view on life with dementia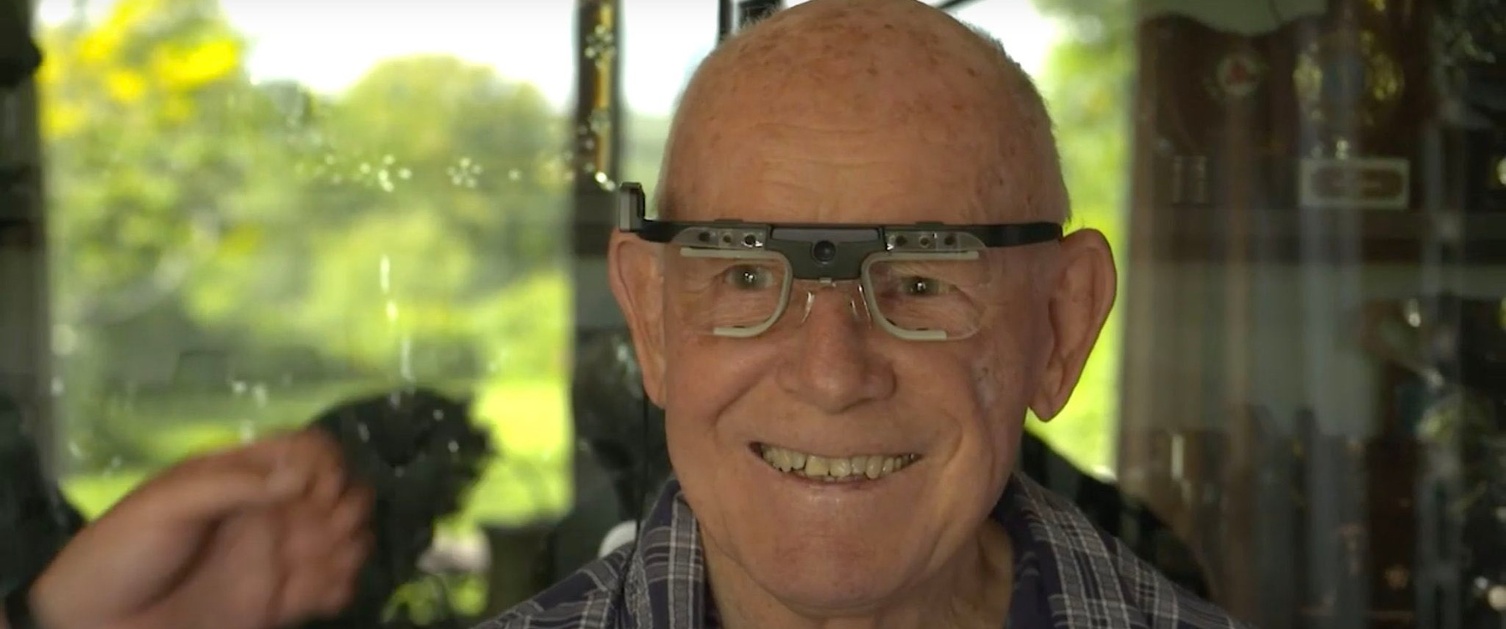 A new series of films about the daily lives and challenges of people living with dementia has been made using eye-tracking and facial expression recognition technology.
The 10 films, which aim to help viewers empathise with people living with dementia, and understand how to communicate with and care for them, were funded by Cwm Taf Morgannwg University Health Board. They were made by Swansea-based company eHealth Digital Media working in collaboration with the University of Wales Trinity Saint David's (UWTSD) Assistive Technologies Innovation Centre (ATiC), Swansea University's Centre for Innovative Ageing, and Teepa Snow's Positive Approach to Care team; and supported by Life Sciences Hub Wales through the Accelerate Wales programme.
The ATiC research team worked closely with documentary maker and eHealth Digital Media's Creative Director Kimberley Littlemore, whose parents, Clive and Pauline Jenkins - who are both in their 80s and live with dementia - were the inspiration for the project.
The couple used wearable eye-tracking glasses while performing household activities so the team could see the world through their eyes as they tackled everyday tasks. Cameras were also set up around Clive and Pauline's home to capture the 'lived experience' of their daily lives.
This footage helped the researchers detect and understand any behaviour patterns and triggers over time, and pick out key moments which could be analysed and discussed further by clinicians and academics in the field.
Each of the films focuses on a different topic, such as safety, visual perception, anger and anxiety. It is hoped that they will help both formal and informal carers better understand how to support people to live as well as possible with dementia.
The films are freely available to view in Wales thanks to funding from Cwm Taf Morgannwg University Health Board. Follow this link to watch the films on eHealth Digital Media's established PocketMedic platform: www.medic.video/dementia.
They are also available on the DEWIS website: www.dewis.wales.
Go to this page on the PocketMedic website to watch the videos with Welsh subtitles: www.medic.video/dementia-cym.
If you live outside Wales and would like to watch the films, please contact info@pocketmedic.org.
Play the video below to watch Living with Dementia, an introductory film which was released at the start of the project and explains how the technology was used to document Clive and Pauline's experiences.
The Assistive Technologies Innovation Centre (ATiC) is an integrated research centre which puts user-centred thinking and strategic innovation tools into practice through its cutting-edge user experience (UX) and usability evaluation research facility located in Swansea's Innovation Quarter.
ATiC is a partner in the £24m Accelerate Wales (the Welsh Health Innovation Technology Accelerator) project. The pioneering Accelerate collaboration between UWTSD, Cardiff University's Clinical Innovation Accelerator, Swansea University's Healthcare Technology Centre, and the Life Sciences Hub Wales, is co-funded by the European Regional Development Fund (ERDF), through the Welsh European Funding Office (WEFO).