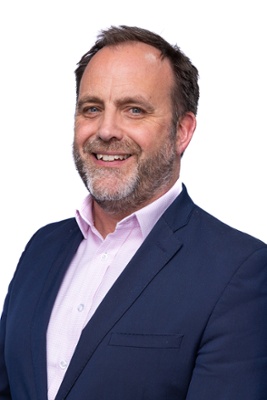 Paul Mears
Chief Executive
About Me
Chief Executive
Paul Mears has been Chief Executive of Cwm Taf Morgannwg Health Board since September 2020.
Prior to this role Paul spent two years as independent management consultant advising a number of clients in both the public and private healthcare sector as well as digital healthcare businesses. This included is working as a Senior Advisor to McKinsey & Company. Paul was previously Chief Executive of Yeovil District Hospital in Somerset where he established the Symphony Programme designed to integrate care across primary care, the acute hospital and community services. Paul was instrumental in the establishment of Symphony Healthcare Services, a primary care subsidiary company of Yeovil District Hospital which operates twelve practices within South Somerset and has a practice list of 90K patients. Paul started his NHS career in Torbay where he was instrumental in setting up Torbay Care Trust and leading the operational business of one of the first integrated community health and social care organisations in England as well as working as Chief Operating Officer at Torbay Hospital.
Paul has an interest in integrated care and digital healthcare and innovation which has led him to speak at a range of national and international events on these topics. His development of integrated care models has been featured in the Financial Times, The Economist and Health Service Journal.