Update on services at Cwm Taf Morgannwg UHB for Bank Holiday September 19 2022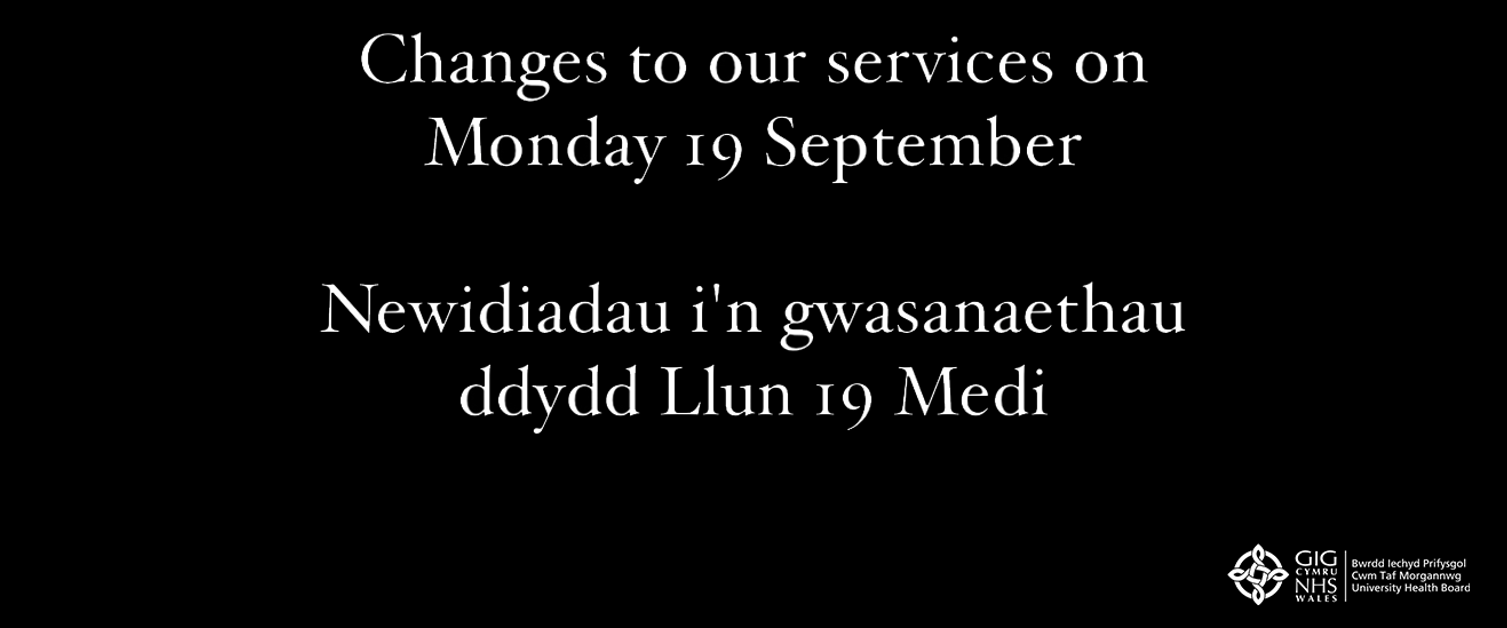 GP surgeries
All GP surgeries will be closed on Monday with full out of hours services in place. If you need advice or are concerned about a medical condition please contact 111 or visit 111.wales.nhs.uk.
Dental
NHS Dental practices will be closed on Monday, but Emergency Dental Services will be operational for patients in pain and requiring emergency advice and treatment. Please contact 0300 123 5060.
Pharmacies
There will be a limited number of community pharmacies remaining open on Monday for those needing emergency prescriptions, care or advice. A list of the pharmacies that will remain open, to follow as soon as possible.
Hospital appointments and procedures
We have prioritised urgent care and procedures and therefore, the majority of our surgical, endoscopy and x-ray lists will run as normal on Monday. If you do have an appointment or a procedure scheduled for Monday you will be contacted directly by our teams to confirm your attendance.
Similarly, many of our specialist and acute clinics will also go ahead as normal, however some routine clinics will be cancelled. If you do have a clinic appointment, you will be contacted directly this week.
If for any reason you haven't heard from our teams by the end of the day on Thursday, then please contact the telephone number detailed on your appointment letter.
Our urgent and emergency care services will continue as usual.
All of our inpatient services will continue to operate and we will be discharging patients as normal on Monday.
COVID-19 vaccinations
All COVID-19 autumn booster appointments, at the six vaccination centres, will go ahead on Monday. Anyone who is booked in for a vaccine, but due to the funeral does not wish to attend or is no longer able to because of the bank holiday, will be able to reschedule their appointment for the next available date.
For anyone who has a Monday appointment, there are two ways to contact us and arrange a new date and time. Patients can fill in our online request form and a member of the booking team will get in touch with you. You can fill in the form here: Request a new autumn booster appointment - Cwm Taf Morgannwg University Health Board (nhs.wales). You can fill in the form on behalf of a family member, just put in your contact number. Alternatively, you can call our booking team direct. Their number is on your appointment letter.