The Education Programme for Patients saved my life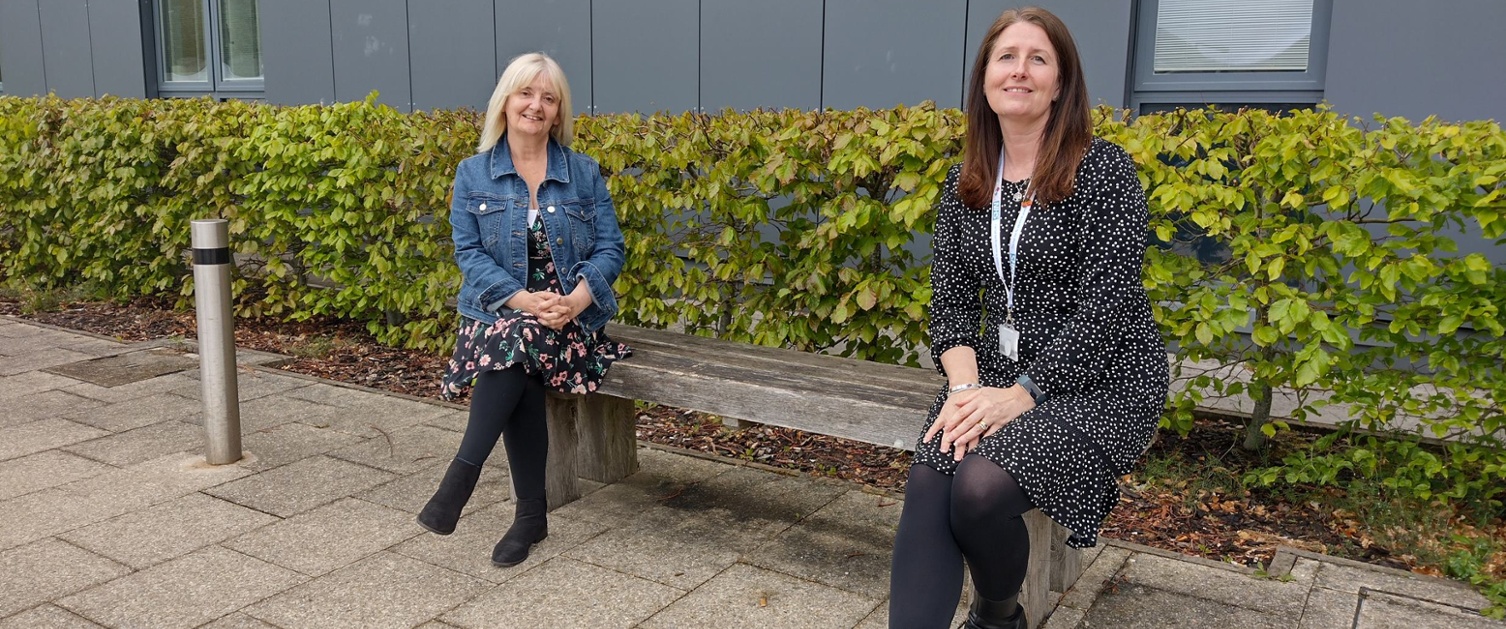 When Julie Jackson agreed to take part in the Education Programme for Patients (EPP) she was in a dark place and was sceptical that it would help.
Her marriage was in difficulty, she had lost her job and her mother had died, closely followed by her father.
Feeling there was no way out, Julie took an overdose and was found in the street. She woke up in hospital and after her grandson pleaded with her, knew she needed to seek help.
Her counsellor referred her to EPP and although she admits it took all her courage to attend, by the end of the course she felt well on the road to recovery and now runs EPP courses herself so she can help others.
"It is no underestimation to say that this course saved my life," said Julie, 56, from Abercynon. "I was in a really dark period in my life and overwhelmed with grief. I'd been referred to a counsellor who suggested I try the EPP and although I was sceptical I thought I had nothing to lose.
"I was shaking when I went into my first session and didn't say a word then someone on the course came over to me and said 'don't worry, we'll get through this together'. I knew then that I was not on my own and over the duration of the course I found my confidence and self-esteem coming back."
Time 4 Me at Cwm Taf Morgannwg EPP is aimed at helping people with long term conditions to manage their health and wellbeing. This includes people suffering with anxiety and depression, chronic pain and diabetes.
The courses have been developed by healthcare professionals and patients, and consist of two and a half hour sessions once a week for six weeks.
The sessions are led by trained people who have experience with a long term condition themselves or are affected by someone who lives with a condition.
The aim of the course is build participants' confidence in their ability to manage their health and maintain active and fulfilling lives.
The courses in general focus on a number of aspects specific to conditions as well as the following;
tools and techniques to deal with problems such as fatigue, pain, isolation, depression and anxiety

exercise advice to stay healthy and strong
support to make decisions and manage treatment, medication and therapies

ways to improve breathing and relaxation

information about healthy eating and weight management

support with setting goals, action plans and planning for the future
For Julie, it was the tools and action planning that really made a difference.
She said, "I found the distraction techniques and sleep and exercise tips incredibly useful. I went from not wanting to get out of bed to slowly, through little steps, supported by an action plan, to make improvements and to feel like me again.
"By the end of the course I knew I wanted to volunteer to learn how to run a course and help others like it had helped me. This has completely changed my outlook and I want to help others know you can get there."
EPP Cymru Co-ordinator Debra Moore, who has been running courses for six years across Rhondda Cynon Taf and Merthyr, wants to encourage more people to take part.
She said, "Often when people begin the course they can't see how it's going to help them, but as time progresses they begin to understand that they are not alone and that with help and support things can become much better.
"It's often about changing a mind-set and showing that even a small change can bring benefits whether that's starting gentle exercise, finding ways to manage pain or turning negative thoughts into positive.
"This in turn often leads to reduced GP visits as people feel stronger and also understand that there are other avenues of help available in the community such as their local pharmacist.
"When people get to week six and you see the change, it's amazing! They meet as strangers and come out as friends with a new lease of life."
The EPP courses are a great example of the services available in the community which are being highlighted as part of Cwm Taf Morgannwg University Health Board's #YourLocalTeam campaign.
The campaign aims to raise awareness of the range of healthcare professionals who can help patients without the need to go to the GP.
Each EPP course can take up to 16 people and many who attend have either self-referred, or been advised to attend by their GP or local JobCentre. Around 16 EPP courses are delivered in the community each year and the next course, which focuses on health and wellbeing, will begin on July 6 online.
To find out more about EPP look out for leaflets in your GP surgery, local JobCentre or visit www.eppwales.org
*For further information please contact Alison Watkins in the communication team on 07854 386054 or email Alison.watkins3@wales.nhs.uk