Comedy on Referral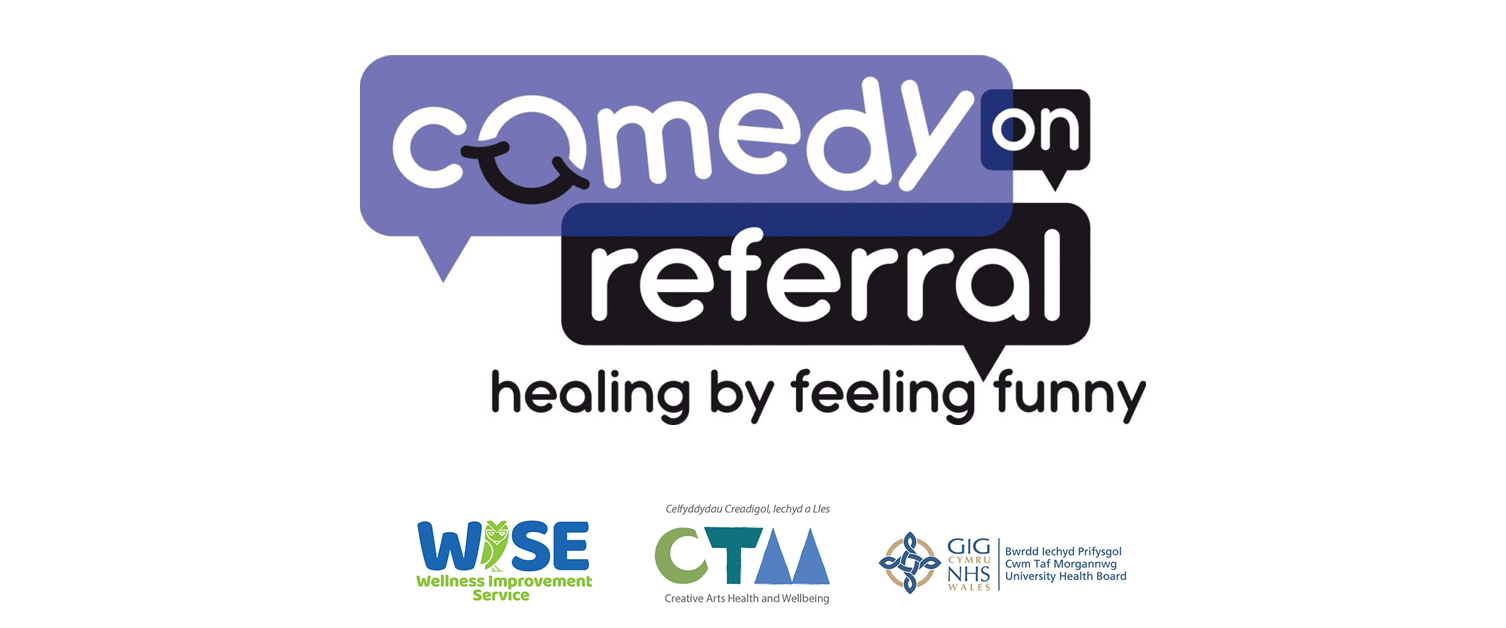 Comedy on Referral with Angie Belcher
Come and improve your wellbeing through stand-up comedy. Comedy On Referral is a 6-week course to give you the tools, confidence and support to write and perform your first 5-minute stand-up comedy piece, drawing on your own experience. You get to control the narrative of your previous encounters and bring about a new version using comedy.
This course will help you to find the funny in your life and teach you how to use comedic devices to make it relatable and entertaining.
The course uses practical exercises, drama games, psychological theories, and solo writing time to help you write and perform with the gravitas of a pro. You will also learn how to connect with your "Inner Comedian" and bring more joy to your own and other's experiences.
The course is for anyone who wants to explore their story, have a go at performing and learn about how and why comedy helps us heal ourselves both on and off stage.
This course will take people through the steps needed to create a 5-minute comedy set, which includes:
The exploration of their stand-up comedy persona and how it relates to your real self.
The understanding of how to use a situation, thought or belief as a starting block for writing comedy.
How to engineer situations to create funnier anecdotes
How to use comedic devices to make your stories funny.
How to use your body, voice and breath to bring your story to an audience
How to use their new-found confidence and skills to perform and speak publicly, using techniques to use and counter-act nerves and anxiety.
How to use a microphone and stage to create connection with an audience
How to use your inner comedian to improve wellbeing and resilience in your life
The Course improves people's wellbeing through:
Confidence: People will learn lots of tips and tricks for nervousness and self-power. There are group games and the participants are given lots of motivation to promote and share their stories with others so they can become a new confident version of themselves. Previous participants have said it's "The Ultimate team building activity".
Movement and playfulness: The course has gentle physical warm ups designed to improve the connection between brain and body and the participants are shown how to listen to their body. We also have physical games to improve people's readiness for learning and help them focus better.
Mindfulness and wellbeing: The course asks people to write about the world that surrounds them, from the everyday minutia to the political spectrum they are existing in. Writing stand-up comedy is about analysing our relationships with others and creating a performance which connects with an audience. The understanding of human connection is key to writing relatable material. Participants will feel empowered to try out their new skills as well as feeling resilient in their future selves as they understand more about humanity and connection through comedy.
Trying and learning new things: Public speaking is on most people's bucket list of things they would like to try and the course process also improves important transferable skills for job Interviews, presentation skills and effective networking. Tasks are set for the learners to slowly introduce them to writing their first 5 minutes of comedy. The participants also receive personalised feedback from Angie so they can improve their skills.
Connecting with Others: The group functions as an audience for each other and they are encouraged to support and add ideas to improve their peers writing and performance. The participants are also encouraged to practice their newly found comedy sets in the community. One of the models also encourages people to find their "Inner Comedian" which is the practice of serving your community through comedy.
---
Why Comedy?
The role of watching comedy and its effect on our body and brain is well documented, the release of endorphins provides the body with a hit of dopamine, its effects enable us to feel good, want to reach out more, and helps us feel closer to each other and the subjects being spoken about on stage.
Research shows that laughter reduces cortisol levels, the body's main stress hormone, and raises the production of endorphins, which boosts feelings of happiness and reduces pain and stress. Laughter can also strengthen the immune system.
---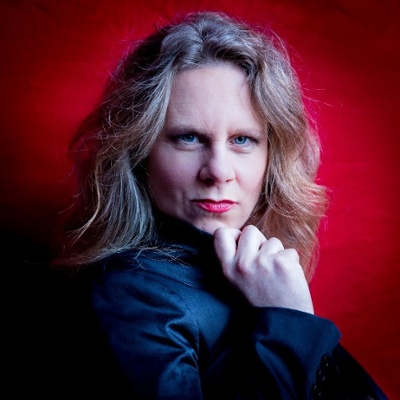 About the artist:
Angie is an award-winning stand-up comedian, promoter and comedy educator who's had a successful and exciting career in comedy for over 10 years. Drawing on her experience of working in arts and personal development, she now teaches others how to write and perform their stories. Currently she's associate lecturer in comedy at University of Worcester and stand-up comedy tutor at Circomedia.
Previously she's worked as a writer in residence at schools, care homes and prisons and was invited last year to be the first comedian in residence at Salisbury hospital. Angie also spent 5 years as a participatory arts specialist at Art and Power, a disability arts organisation and worked with vulnerable young offenders and addicts at Fairbridge.
As a writer in residence for First Story and Literature Works, she develops and delivers writing workshops to schools and people with dementia and is also Comedian in Academic Research at University of Bristol, analysing the role comedy can have in wellbeing and health.
As a performer, her show "Mythical Creature" won the Northeast Theatre Guide's best show at the Edinburgh Festival and gained 3rd Place in "What the Frocks'" best UK Comedy Newcomer competition in 2015. ("Highly recommended, go see her", Phil Jupitus). She averages 150 gigs a year including Glastonbury Festival's prestigious Cabaret Tent.
In 2019 Angie was awarded funds from Time to change mental health charity and The Suicide Prevention trust to design and deliver daytime comedy shows for people with depression. She's also developed her comedy for wellbeing for new mums with Can't Sit Still Theatre Company and was given an Arts Council England award to develop her pioneering comedy therapy project.
As a comedy producer she produces over 40 gigs a year with her AFTERMIRTH comedy brand, creating shows for new parents and older people. A proud graduate of The Institute for the Development of Human Potential, she holds a masters diploma in Humanistic Psychology for Facilitation, Leadership and Coaching as well as an adult teaching certificate.
More details about Angie here:
Angie Belcher BA (Hons) DIP.HUM.PSYCH
Stand-up Comedian, Performance poet, Actor
http://www.angiebelcher.wordpress.com (adult material, videos contain profanities.)
AFTERMIRTH Comedy Clubs and Workshops
http://www.aftermirthcomedy.co.uk
Comedy Educator and Coach
http://www.angiescomedycourses.com
---
If you have been referred to the WISE Service and would like to register for Comedy on Referral with Angie Belcher, please email: CTM.WISE@wales.nhs.uk
---
For further information please email: CTM.WISE@wales.nhs.uk or call us on 01685 351 451. Visit our website at: https://ctmuhb.nhs.wales/wise-ctm
---
Return to Creative Arts, Health and Wellbeing