Changes to Maternity Services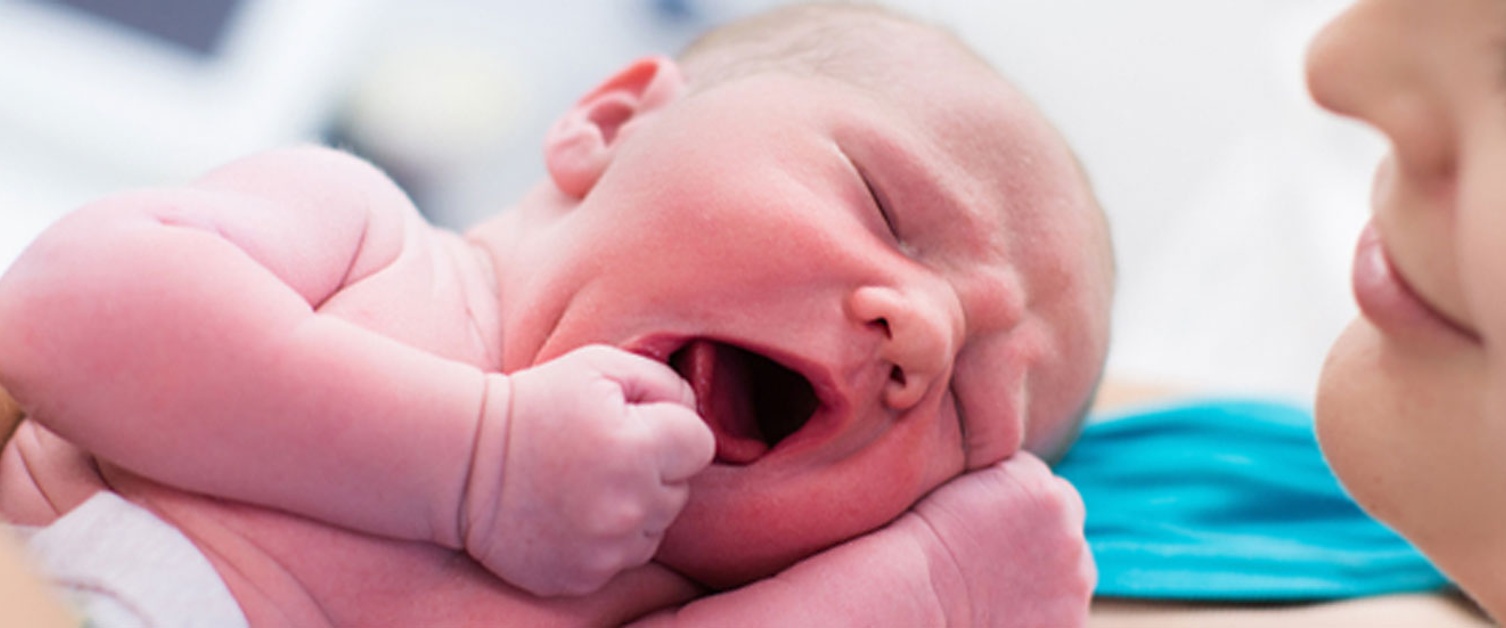 The information below will tell you all you need to know about recent changes to maternity services in the Royal Glamorgan Hospital area.
If you have further questions, your midwife or consultant obstetrician will be able to explain the changes and how they may affect you.
What's changed in the Royal Glamorgan Hospital and why?
Several years ago there was a big public consultation, known as the South Wales Programme, about the future of maternity services across South Wales. Due to difficulties with medical staffing, it was decided that some services led by specialist doctors couldn't be provided at every single hospital in the area.
The outcome of this consultation means that, since 09 March 2019, services for women who are likely to need doctor-led care when in labour, or for babies needing specialist neonatal care, will no longer be provided at the Royal Glamorgan Hospital in Llantrisant. Instead, these services will be provided at Prince Charles Hospital in Merthyr Tydfil or the Princess of Wales Hospital in Bridgend.
This does not mean that maternity services have been taken away from the Royal Glamorgan Hospital.
Maternity services are still provided 24 hours a day, but by midwives in the new Freestanding Midwifery-led Unit and not by doctors.
All antenatal services, clinic appointments, scans and tests during pregnancy are still available. The only difference is the services available to you when you go into labour.
You can choose where to have your baby, but if you have a complicated pregnancy or need doctor-led care when you are giving birth, you will need to deliver at Prince Charles Hospital or Princess of Wales Hospital. Your choice on where to give birth can be discussed with your midwife and obstetrician.
To prepare for these changes, we invested £6m into a new state-of-the-art unit at Prince Charles Hospital. This increased the size of the special care baby unit, developed two new maternity theatres, and created new ensuite birthing rooms to include one birthing pool for women receiving doctor-led care. There is also the newly refurbished Alongside Midwifery-led Unit, known as Tair Afon Birth Centre, with a number of birthing suites and birthing pools.
So what are my options for birth?
*At home, where you will be supported by our expert team of community midwives.
*In the Tirion Free-Standing Midwifery-led Unit (FMU) in the Royal Glamorgan Hospital. Here you will be able to labour and give birth in a homely environment and experience a water birth with midwives as the lead professionals. There will be no doctors present at the FMU, so in the unlikely event of any complications you would need to be transferred by ambulance to a doctor-led unit.
*The Alongside Midwifery-led Unit (AMU), known as Tair Afon Birth Centre, in Prince Charles Hospital. This also offers a homely environment with access to two birthing pools. Midwives will be the lead professionals for this service. There will be no doctors in this unit, but it is located alongside the doctor-led unit, so if you have any complications you can be easily transferred across if necessary.
*The Consultant-led Obstetric Units (OU) in Prince Charles Hospital or the Princess of Wales Hospital, where care will be provided by midwives as well as doctors.
Is it safe for me to have my baby in one of the Midwifery-led Units?
For women who are at low risk of complications, giving birth is generally very safe for both the woman and her baby. National evidence through NICE (2014) and the largest research study to date, called the 'Birth Place Study,' reported that for uncomplicated births midwifery-led units are safe and have benefits for both mothers and babies. You will have been given a leaflet about this at your booking appointment.
During your pregnancy you will have many opportunities to talk through your birth options with your midwife. This will start from the early stages of your pregnancy, providing you with ample time to explore any questions you may have.
Research has shown that 'adverse outcomes' for babies are rare regardless of where women plan to give birth, occurring overall in just four or five births in every 1,000. Following the publication of the 'Birth Place Study' findings, NICE (2014) now advise healthy women experiencing a 'low risk' pregnancy to give birth at home or in a midwifery-led unit.
If you haven't received a copy of this leaflet, please speak to your midwife as they will be happy to send you one. Further information regarding the Birth Place Study findings can also be found at www.npeu.ox.ac.uk/birthplace.
How will I know if I am a 'low risk' pregnancy?
There are very clear guidelines about what 'low risk' means and constant assessment helps to identify who is suitable to give birth in a midwifery-led setting. Your midwife will be able to discuss this in detail with you during your pregnancy.
All care plans are under constant review and if you are on a midwifery-led care plan and anything should change, this will be referred to a consultant obstetrician for review. If you are 'low risk' you can still choose to have your baby in the consultant-led unit in Prince Charles Hospital should you decide this as your preferred option.
What if I decide to give birth in the Midwifery-led Unit at the Royal Glamorgan Hospital and I need to be transferred?
There are some occasions when women will need to be transferred to a doctor-led unit during labour. We know that the number of women being transferred out of similar units in labour is 12 to 15 in every 100, with about half of these being first-time mothers.
Where these transfers 'in labour' take place, the vast majority (well over 95%) are not for life-threatening events. The most common reason for women to be transferred is because labour hasn't progressed as quickly as we would like.
In the unlikely event this should happen, you will be transferred by ambulance to Princess of Wales Hospital or Prince Charles Hospital.
We have worked closely with our colleagues in the Welsh Ambulance Service and arrangements are in place to ensure that the transfer process is as smooth as possible. A midwife will always accompany you in the ambulance if you need to be transferred in labour.
What happens if my baby is born in the Midwifery-led Unit in the Royal Glamorgan Hospital, but needs special care?
Our highly skilled midwives are trained to give all babies appropriate care at birth. Less than 1% of babies will need neonatal care. Often this can be predicted during pregnancy or early labour, in which case you will be cared for or transferred to a consultant-led unit.
In the very rare event that a baby is delivered in a midwifery-led unit who then requires neonatal care, our midwives are trained to stabilise the baby and, together with our ambulance colleagues, will transfer you and your baby to the appropriate neonatal unit. On the extremely rare occasion when a baby might need very specialist care, he or she will be transferred to the neonatal unit in the University Hospital of Wales, Cardiff.
What do I need to do now?
You don't need to do anything now. We will keep you updated throughout your pregnancy and we will give you all the information and guidance that you need to help you make the right decision for you and your baby.
You don't have to decide where you are going to have your baby before 36 to 37 weeks of your pregnancy, so for now, just relax, enjoy your pregnancy and let us look after you until then.
If you have any concerns at all in the meantime, your midwife will be happy to talk them through with you.