Our community vaccination centres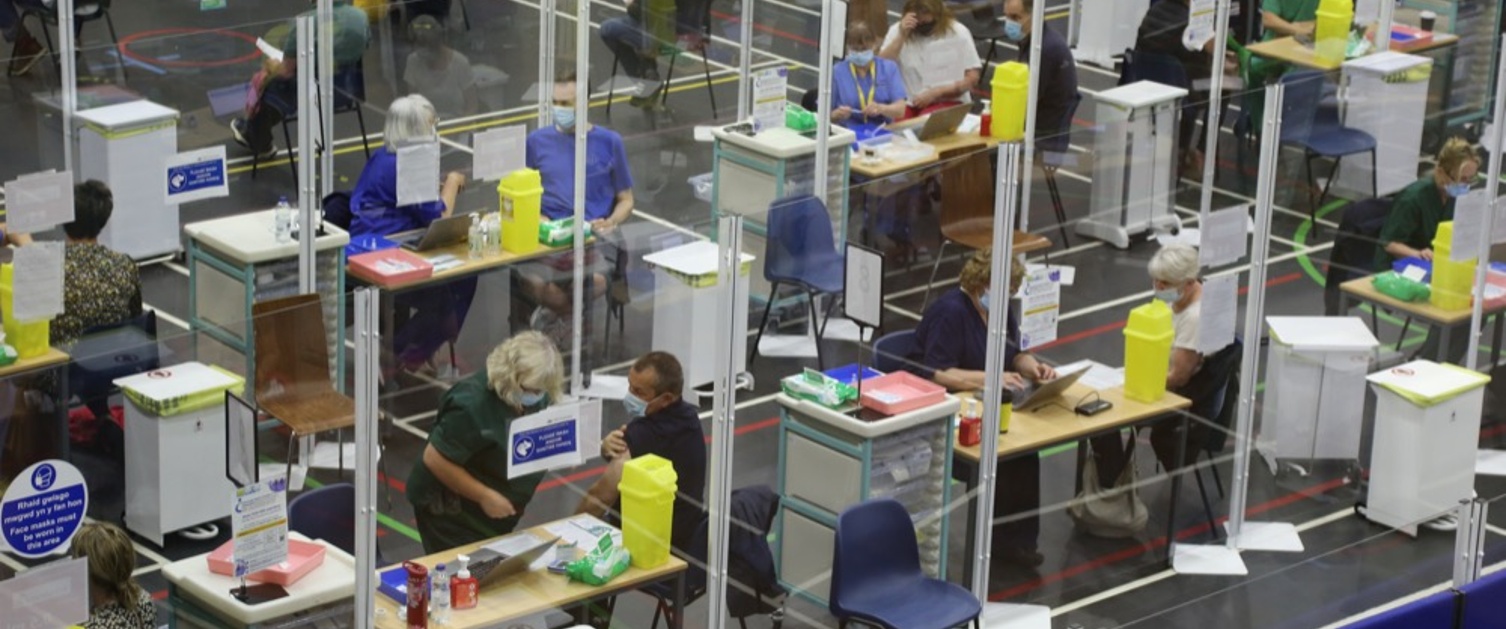 We have five community vaccination centres (CVCs) in Cwm Taf Morgannwg.
All of them are taking part in all aspects of our COVID-19 vaccination programme, including the boosters and first/second dose walk-ins.
When you receive your appointment letter, we will have tried to match you up to the nearest CVC to your home/place of work.
You cannot contact the CVC direct, if you need to rearrange your appointment, please call the number on your letter, and the team will try and help you.
CTM UHB's community vaccination centres are as follows:
Llantrisant CVC (Llantrisant Leisure Centre, CF72 8DJ)
Bridgend CVC (Ravens Court, CF31 4AP)
Merthyr Tydfil CVC (Merthyr Tydfil Leisure Centre, CF48 1UT)
Mountain Ash CVC (Cynon Valley Indoor Bowls Centre, CF45 4DA)
Rhondda CVC (Rhondda Sports Centre, CF41 7SY)